Grant Opportunities
UCSC Journal of International Society and Culture
---
The Call For Proposals is now closed for the Summer 2019 UCSC Blum Scholar Grant Awards. Be sure to check here in February 2020 for next year's competition. See our 2019 awardees!
Deadline is May 3, 2019+/- 10 awards up to $2,000 each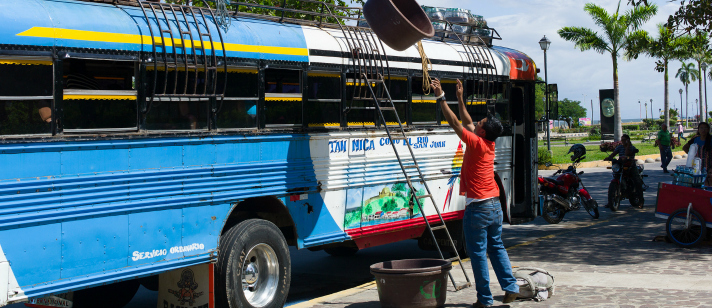 The UCSC Blum Scholars award program enables undergraduate and graduate students to complete a community-based research project either domestically or abroad that addresses poverty, social enterprise, or participatory governance. This year we will expand our awarding to include support for up to three research projects related to improving UCSC students' access to basic needs (e.g., food security, housing). The average number of awards each year is 10.
Award: Student grants are limited to a maximum of $2,000 for community-based work completed in the summer months (June – September). The award serves as a stipend to help cover transportation costs (air and ground), lodging and meals. Any equipment purchased with the award must be returned to the UCSC Blum Center for use by future Blum Scholars.
Eligibility: Funding is offered to highly motivated undergraduate and graduate students currently enrolled and in good standing at UC Santa Cruz. Students must return for at least one quarter after completing their project and participate in a public event highlighting their work. Funding is not available for use for EAP, UC Summer Abroad, or to individuals that have already received Blum Scholar funding.
Evaluation Criteria: Student applicants should describe a specific community-based project, outline a budget, and develop a realistic time frame for completion. A strong proposal will include a clear description of the project's objective, anticipated outcomes, and how the work is to be carried out.
Examination of the applicant's research interests, relevant background skills, experience, goals and their alignment with the UCSC Blum Center's mission will all be determinants of award evaluation.
The following requirements are essential to being considered for a Blum Scholar award.1. A complete and on-time online application submitted by 11:59pm US Pacific time on May 3, 2019 to the online form at: https://goo.gl/forms/wazXGx3QzL0IzDtN2
2. A brief letter of recommendation from a faculty member sent to blumcenter@ucsc.edu by the application deadline.

3. A brief letter of sponsorship by a community organization supervisor or mentor sent to blumcenter@ucsc.edu by the application deadline.
4. A final project report with at least 5 photos, due on or before October 1, 2019 by email. A presentation of findings will take place in the following fall or winter quarter.
If your proposal is awarded, applicants may need to apply for IRB approval/exemption and fill out a waiver of liability. We suggest you begin the IRB process as soon as possible.
If you are interested, see this year's awardees here.
For Additional Questions Contact: Lisa Nishioka, Program Manager, blumcenter@ucsc.edu.