March 20, 2021
@
4:30 am
–
5:30 am
You're invited to join the Homeless Garden Project (HGP) in a transformative 21-day challenge to learn, reflect and discuss how we can build a thriving and inclusive community, workforce, and local food system. For the 21 days, HGP will be hosting weekly discussion sessions and engaging in discussions on social media and in emails.
The free online event will feature keynote remarks from U.S. Representative Jimmy Panetta, performances from Senderos and a presentation from Challenge organizers Curtis Ogden and Karen Spiller of FSNE.
You will learn how to participate in the Challenge and have an opportunity to reflect on equity in our local food system.
Senderos will share their Guelaguetza dance performance to celebrate the rich culture of our community and the spirit of collaboration.
More details and registration here: https://bit.ly/HGP21Day
Co-sponsored by the Institute for Social Transformation.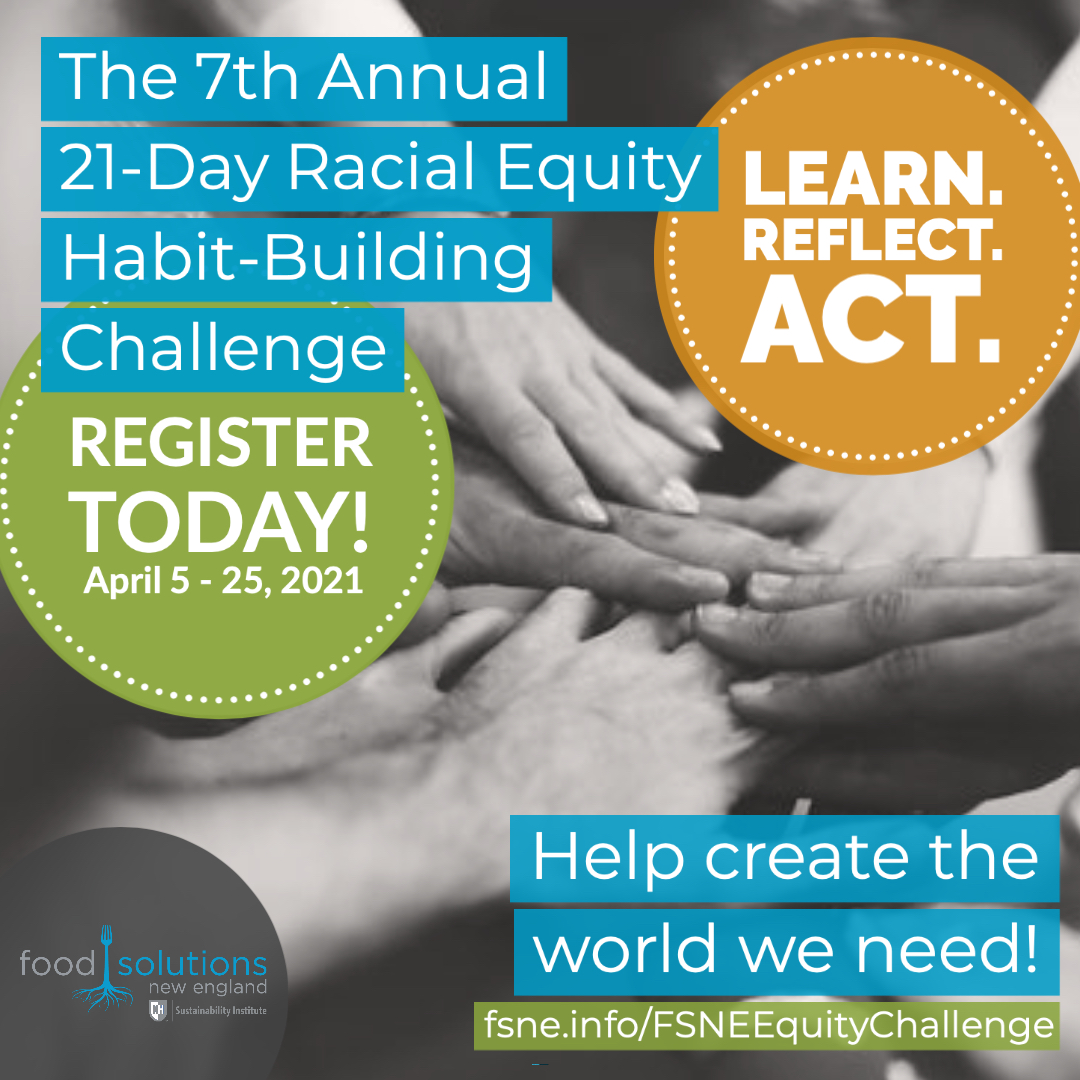 The Homeless Garden Project is joining with Food Solutions New England (FSNE) to share their 21-Day Racial Equity Habit Building Food Challenge, which runs April 5-25, 2021. The goal of the program is to heighten understanding and address racism, as we work to fulfill our vision of a thriving and inclusive community, workforce, local food system and to inspire you to act in your local community to share your insights. We're excited to partner with Food Solutions New England to offer this challenge. You can learn more about the challenge, what to expect when you participate, why it lasts 21-days, how it got started and more here: https://foodsolutionsne.org/21-day-racial-equity-habit-building-challenge/