Our Mission
Rooted in the Social Sciences Division at UC Santa Cruz, the institute supports innovative scholarship that changes the world. The institute is a critical intellectual and social hub, connecting scholars across UC Santa Cruz and partners beyond the University, developing research-based solutions to urgent problems in the world.

Nuestra Misión
Enraizado en la División de Ciencias Sociales de la Universidad de California en Santa Cruz, el instituto apoya erudición innovadora que transforma el mundo. El instituto es un centro intelectual y social crítico, conectando eruditos de toda UC Santa Cruz y compañeros más allá de la Universidad, desarrollando soluciones basadas en estudios a los problemas urgentes del mundo.
Events of Interest
---
<!=========Events list Template 1.5.3=========>
Abolition Then & Now features Robin Kelley and Isaac Julien in conversation about the anti-slavery movements of the eighteenth and nineteenth centuries and current abolitionist uprisings against racist police brutality …
Find out more »
Join us for the live-stream of the 2020 Right Livelihood Award Ceremony followed by a brief conversation amongst RLC Santa Cruz students and faculty, and friends of the RLC. The …
Find out more »
As Brazil faces the deepest political crisis of its recent history, marked by the election of a neo-fascist president and exacerbated by the COVID-19 pandemic that has killed over 150,000 …
Find out more »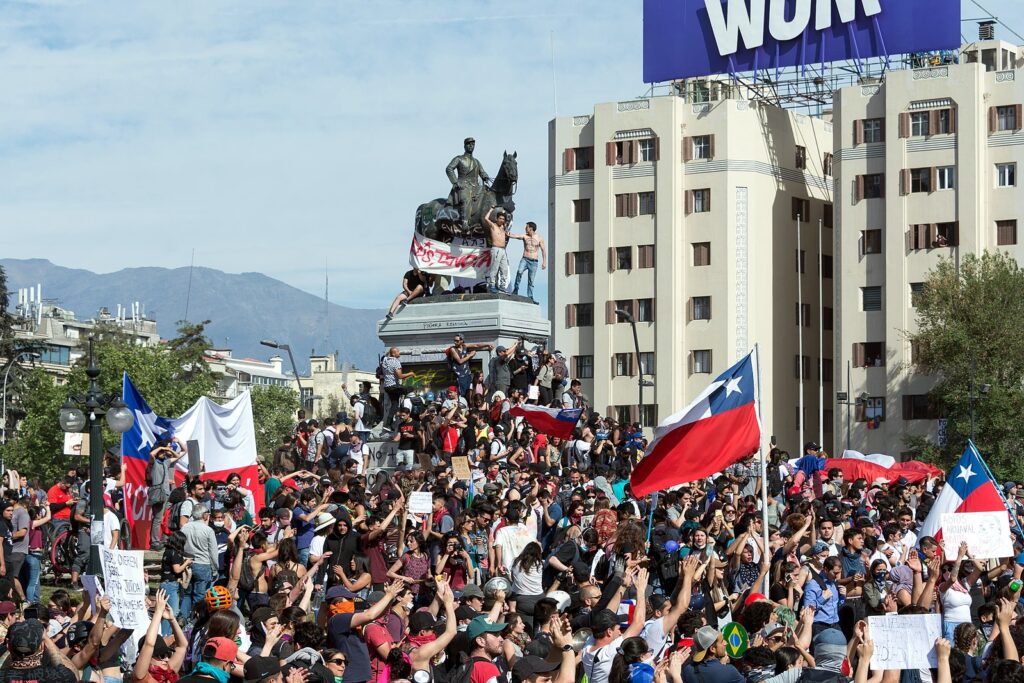 Human Rights Investigations Labs at UC Santa Cruz and UC Berkeley collaborated on open source research focused on the human rights crisis in Chile, which began with massive anti-government demonstrations a year ago that prompted a swift and sometimes brutal government crackdown on protestors. The Human Rights Lab at UC Santa Cruz is directed by Sylvanna Falcón, an associate professor of Latin American and Latino studies.