UCSC Journal of International Society and Culture
---
The UCSC Journal of International Society and Culture provides a platform for UCSC students to research and write about important international issues across multiple academic disciplines. The journal seeks to inform discourse on international issues, while simultaneously providing students with the opportunity to author quality articles and reports while working in a system that will prepare them for future academic writing.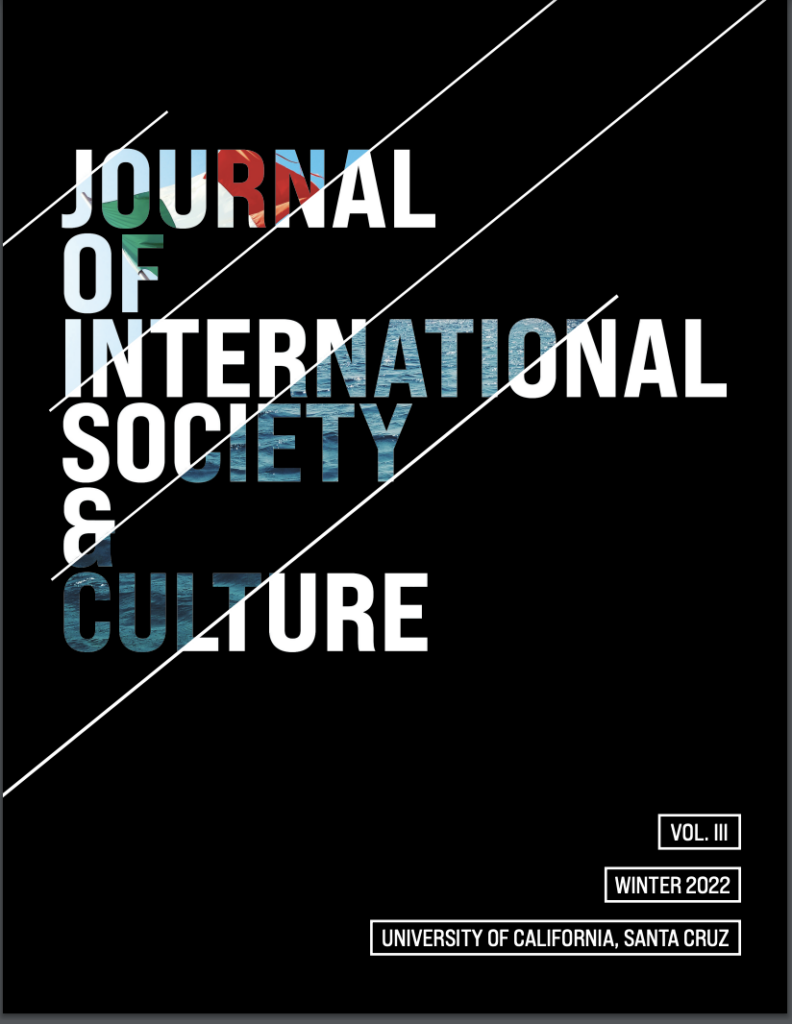 ---
Interested in contributing? Complete this form to enter a piece of work for contribution. Issue 3 is currently accepting papers.
Subscribe to our mailing list using this form.
---