January 20, 2022
@
12:00 pm
–
1:30 pm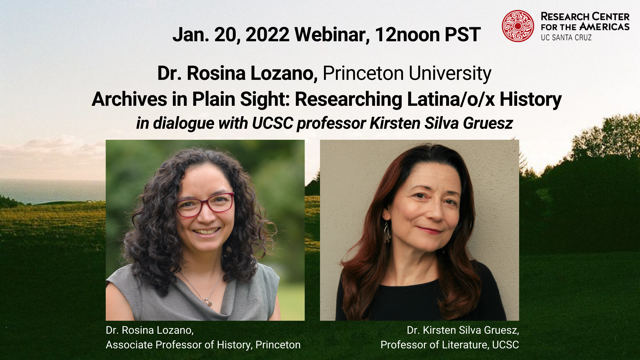 Dr. Rosina Lozano, Associate Professor of History at Princeton University, work shows us that Latina/o/x history exists all over the United States if someone looks for it. Drawing on examples from her research, including California documents on Spanish language laws, Bureau of Indian Affairs documents about Mexican Americans in relation to Native Americans, and Congressional records of voting rights that recognized Latinos as a distinct group, Dr. Rosina will reveal archival records in plain sight. She will be in dialogue with Dr. Kirsten Silva Gruesz, professor of Literature at UC Santa Cruz and Research Center for the Americas Steering Committee member. This event is free and open to the public. Closed captioning and an ASL interpreter will be provided. 
Co-sponsored by the Research Center for the Americas.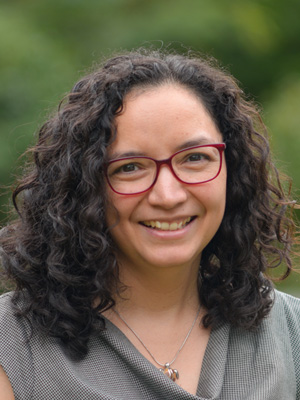 Rosina Lozano
Associate Professor of History, Princeton University
Rosina Lozano is a historian of Latino history with a research and teaching focus on Mexican American history, the American West, migration and immigration, and comparative studies in race and ethnicity.
Lozano is working on a second book, tentatively titled Intertwined Roots: Mexican Americans and Native Americans in the Southwest, which tells the story of the ever-changing relationship between Mexican Americans and Native peoples from 1848 through the 1970s. The results of U.S. policies for each of these groups are well known separately, but Intertwined Roots considers them relationally, never forgetting that their connections preceded these policies and continued to form independent of them, too. Through the comparison, the book also explores the impact of state and federal politics on ethnic identities. Triangulating the analysis of Anglos, Mexican Americans, and Native Americans offers the opportunity to understand how local and state power has shaped the Southwest against the backdrop of federal policy.