Bestselling author Julia Alvarez (In the Time of the Butterflies, How the Garcia Girls Lost Their Accents) will be in conversation with Sylvanna Falcón about Alvarez's most recent novel, Afterlife, now available in paperback. This event is cosponsored by Research Center for the Americas at UC Santa Cruz.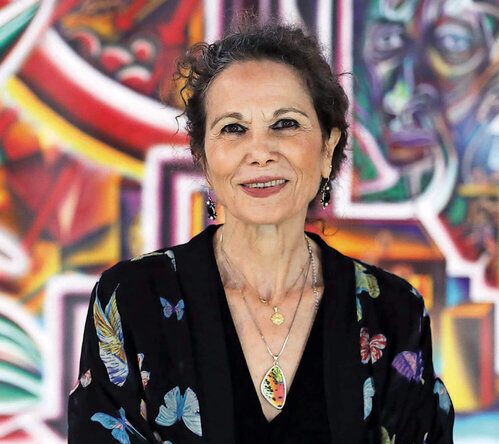 Julia Alvarez
Alvarez left the Dominican Republic for the United States in 1960 at the age of ten. She is the author of six novels, three books of nonfiction, three collections of poetry, and eleven books for children and young adults. She has taught and mentored writers in schools and communities across America and, until her retirement in 2016, was a writer in residence at Middlebury College. Her work has garnered wide recognition, including a Latina Leader Award in Literature from the Congressional Hispanic Caucus Institute, the Hispanic Heritage Award in Literature, the Woman of the Year by Latina magazine, and inclusion in the New York Public Library's program "The Hand of the Poet: Original Manuscripts by 100 Masters, from John Donne to Julia Alvarez." In the Time of the Butterflies, with over one million copies in print, was selected by the National Endowment for the Arts for its national Big Read program, and in 2013 President Obama awarded Alvarez the National Medal of Arts in recognition of her extraordinary storytelling.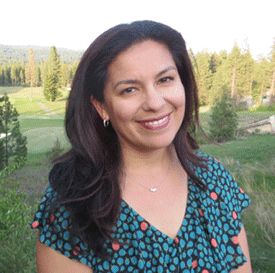 Sylvanna M. Falcón
Falcón  is an Associate Professor in the Department of Latin American and Latino Studies, Director of the Research Center for the Americas, and founder/director of the Human Rights Investigations Lab at the University of California, Santa Cruz. She is the author of Power Interrupted: Antiracist and Feminist Activists inside the United Nations, [University of Washington Press, 2016; winner of the National Women's Studies Association's Gloria E. Anzaldúa Book Award] and the co-editor of Precarity and Belonging: Labor, Migration, and Noncitizenship [Rutgers University Press, 2021] and New Directions in Feminism and Human Rights [Routledge, 2011]. She is a former UN consultant to the UN Special Rapporteur on Violence Against Women.