July 10
@
6:30 pm
–
8:00 pm
With Darryl Wong, Executive Director of the Center for Agroecology
Register here | This is a free and virtual event open to the public
As climate change continues to present major challenges for agriculture in the coming decades, there is more need than ever for novel agricultural solutions that address key social, environmental, and economic issues. No-till practices have been implemented on millions of hectares worldwide, addressing historic agricultural issues of topsoil erosion, water infiltration, and diversification. However, these systems still present considerable environmental challenges as they rely heavily on herbicides and chemical fertilizers that are prone to off-farm contamination and leaching. Organic tillage-based systems have been able to exclude these products while providing considerable co-benefits. However, the 'holy-grail' of organic no-till farming has been slow to develop, with both adoption and research lagging far behind conventional systems in the United States.
This talk will explore the agroecological challenges facing organic no-till agriculture, with a particular focus on the distinct challenges of California organic vegetable systems. We will review the results of a three-year field trial conducted at the UCSC Center for Agroecology with discussion about the role of formal research and extension in supporting agroecological innovations.
This event is sponsored by UC Santa Cruz Alumni.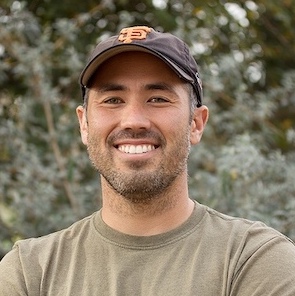 Darryl Wong
Executive Director at the Center for Agroecology
Darryl Wong began his tenure in the newly created executive director role at the Center for Agroecology in the summer of 2022. Previously, he was the Research Lands Manager, a position he had held since 2013. Darryl has worked across the center's production, education, and research programs, co-managing 10 acres of production fields, instructing beginning farmer and undergraduate agroecology courses, and collaborating on faculty field research. Darryl's research focuses on soil health, regenerative agriculture and organic no-till systems in California. Darryl has farmed for over 15 years and spent 6 years owning and operating a diversified organic farm.