June 9, 2021
@
5:00 pm
–
6:30 pm
The Friends of the UCSC Farm & Garden present an afternoon of poetry in the beautiful (virtual) setting of the Alan Chadwick Garden at UC Santa Cruz.
Poetry by Nikia Chaney, Kim Scheilblauer, William Ward Butler, Michael Hannon, Lee Perron, and Julie Murphy. Plus, enjoy an interview with Orin Martin, manager of the Chadwick Garden and author of Fruit Trees for Every Garden.
This free event will be held online. We hope you can join us!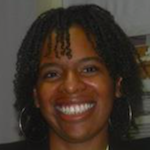 Nikia Chaney 
Nikia Chaney is the author of us mouth (University of Hell Press, 2018), and two chapbooks, Sis Fuss (Orange Monkey Publishing, 2013) and Ladies, Please (Dancing Girls Press, 2013). She has been published in Iowa Review, 491, Saranac, Pearl, Sugar House, Welter, and Vinyl. She is the founding editor of Jamii Press, an independent press for writers who are involved in community service projects. She teaches at Cabrillo College in Santa Cruz, California.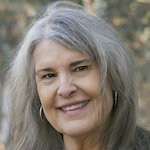 Kim Scheiblauer
Kim Scheiblauer is the author of a new book of poetry, The Visitant (her debut), published by Hummingbird Press, partly set in the landscape of Wales. She has read often at the Celebration of the Muse and published locally and statewide. She lives in Soquel with her husband amongst tall cypress and the California oak.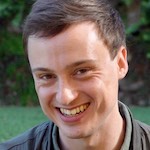 William Ward Butler
William Ward Butler is a writer and educator from Northern California. He is the author of the chapbook Life History from Ghost City Press and will be graduating from the UC Santa Cruz master's in education/credential program in July. He has received support from the Napa Valley Writers' Conference, the Catamaran Writing Conference, and the Wellstone Center in the Redwoods.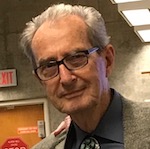 Michael Hannon
Michael Hannon was born in California in 1939 and has been writing and publishing poetry for 61 years. His work has appeared in journals and anthologies both locally and abroad. Much of his work has been published by California's leading book artists in limited editions. Michael's 30-year collaboration with the artist William T. Wiley has produced books, sculptures and numerous gallery and museum shows. He is the author of 35 poetry titles, including six full-length poetry collections: A Door in the Water-1975; Poems & Days-1985; Ordinary Messengers-1991; Trusting Oblivion-2002; Imaginary Burden-Selected Poems-2013; The Muse Turns Her Back-2017.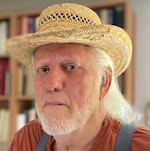 Lee Perron
Lee Perron lives in Santa Rosa, California where he has hiked and written poems for 24 years. More generally known for his chapbooks, in 2009 after ten years of research he produced his first tome, a scholarly bibliography of the book publications by the great San Francisco poet Kenneth Rexroth. Other than this book and a brief introduction to an early poem by Paul Bowles, he has issued only his own poetry and translations. His recent books and chapbooks include Celtic Light in 2013, Fourteen Poems of Transparence, 2013, North American Suite: Day Dreams at Night in 2015, The World of Hypnos, 2019, and a translation of René Char's poetic volume, In Thirty-Three Pieces in 2007.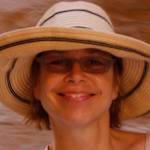 Julie Murphy
Julie Murphy's poems appear or are forthcoming in New Ohio Review Online, Atlanta Review, Massachusetts Review, CALYX, SWWIM, Common Ground Review, and The Louisville Review, among other journals. A licensed psychotherapist, Julie developed Embodied Writing.™ She teaches poetry, as a volunteer, at Salinas Valley State Prison. She serves as a host for The Hive Poetry Collective, broadcasts live on radio KSQD 90.7 FM.