---
Necessary Trouble:
Thinking with the Legacy of John R. Lewis
"Get in good trouble, necessary trouble, and help redeem the soul of America."

– John R. Lewis
---
Ready for some necessary trouble? In anticipation and in honor of the dedication of John R. Lewis College at UC Santa Cruz, the Division of Social Sciences, Colleges Nine and Ten, the Institute for Social Transformation, and the Center for Racial Justice are organizing five events centered on topics exemplified by the life of Representative John Lewis.
Series
At UC Santa Cruz, we believe that the real change is us. This series will highlight the efforts of faculty, students, staff, community leaders, and alumni in their commitments to social and racial justice, civic engagement and democracy. It is a call for all of us to carry John R. Lewis' legacy forward. Events are on Wednesdays at 4:00 pm PST. All are welcome!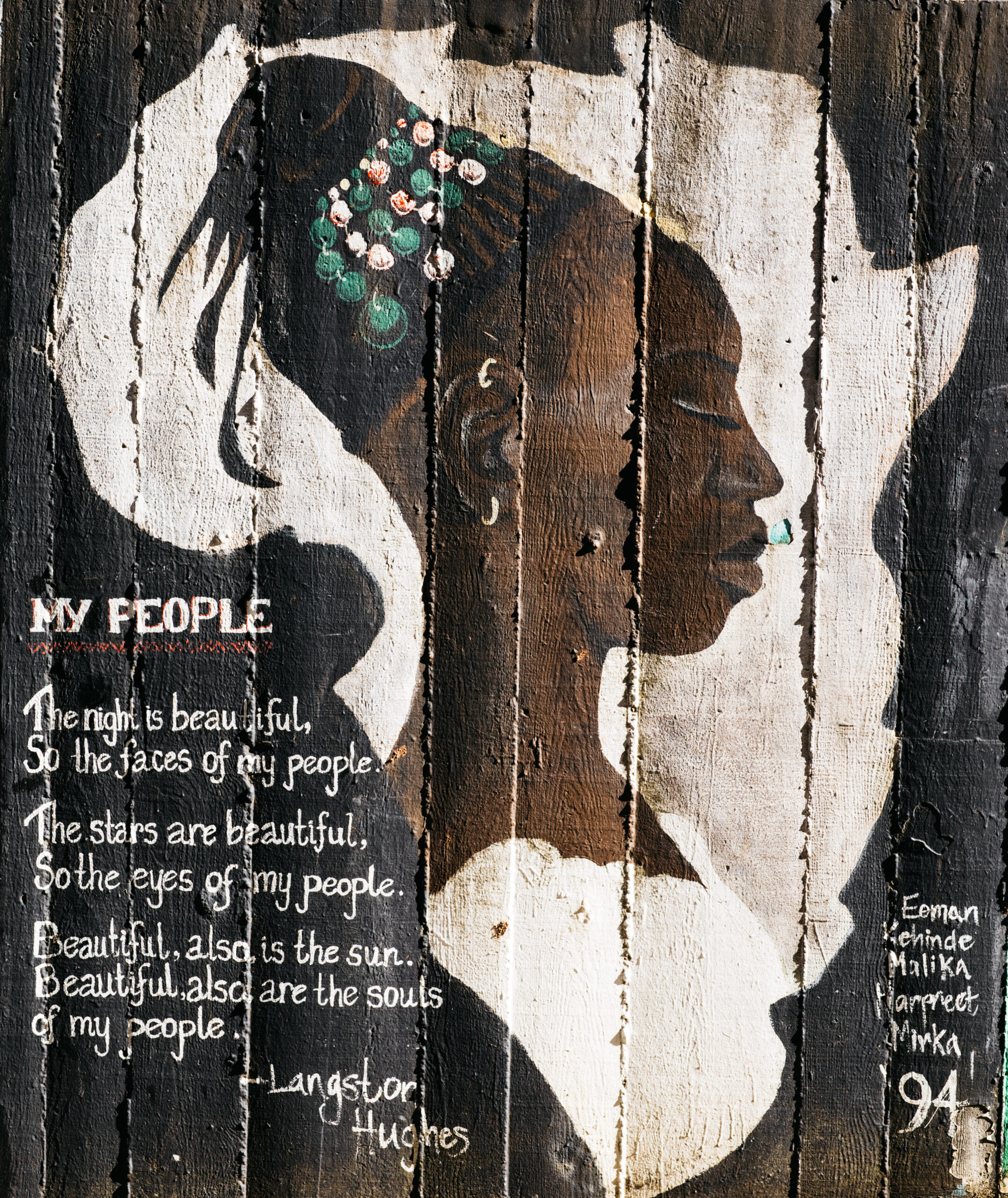 Black Liberation and Pedagogies
February 16, 2022 4:00 p.m.
More Event Information


Event Description:

"Freedom is not a state; it is an act. It is not some enchanted garden perched high on a distant plateau where we can finally sit down and rest. Freedom is the continuous action we all must take, and each generation must do its part to create an even more fair, more just society. " ― John Lewis

In 2020, we witnessed a racial reckoning, with the mass protests all around our nation after the murder of George Floyd — millions taking over the streets to demand racial justice and liberation of Black Lives. Issues surrounding racism and anti-Blackness in the US dominated discussions from the classroom to the boardroom, with many outside of the Black community familiarizing themselves with the racial underpinnings of American society, such as Juneteenth, the case for reparations, and the 1619 Project.

But there is another kind of racial reckoning underway, one that is oppositional to racial progress: a white supremacist backlash. Now even talking about racism in America in our classrooms is being challenged and legislated against, along with a proliferation of laws aimed at voter suppression and election subversion designed to weaken the political power of communities of color. We cannot allow that to happen; we must continue the struggle for a multiracial democracy to which John R. Lewis and so many others dedicated their lives.

In this, the first of five events, please join leading anti-racism scholars and community leaders as they discuss the contemporary challenges to Black liberation, promising practices and pedagogies in overcoming anti-Black racism, and how we can carry forward the legacy of John R. Lewis in the ongoing struggle for racial justice.

Featured Speakers:

Savannah Shange

Savannah Shange is an Assistant Professor of Anthropology at UC Santa Cruz and also serves as principal faculty in Critical Race & Ethnic Studies. Her research interests include gentrification, multiracial coalition, ethnographic ethics, Black femme gender, and abolition. She earned a PhD in Africana Studies and Education from the University of Pennsylvania, a MAT from Tufts University, and a BFA from Tisch School of the Arts at NYU. Her first book, Progressive Dystopia: Abolition, Anti-Blackness and Schooling in San Francisco (Duke 2019) is an ethnography of the afterlife of slavery as lived in the Bay Area.

David H. Anthony III

David H. Anthony, III is Professor of African History at UC Santa Cruz. He graduated from New York University, and earned his MA and PhD at the University of Wisconsin-Madison. He has taught at Coppin State College (now University), the University of Oregon, and since 1988, the University of California, Santa Cruz. He has done field work in Tanzania, Lesotho, and South Africa, and been published in African Studies Review, Social Sciences and Mission, Journal of Religion in Africa, Journal of Anglican Studies, among others.

Cat Brooks

Cat Brooks is an artivist, community leader, mother and passionate public speaker. She is the co-founder of the Anti Police-Terror Project, whose mission is to eradicate state violence in communities of color, and Executive Director of the Justice Teams Network, a statewide coalition of organizations working to end state violence.

Andrea del Carmen Vázquez

Andrea del Carmen Vázquez is a Doctoral Student at the University of California, Santa Cruz in the Education and Critical Race and Ethnic Studies Departments. As an education anthropologist her work locates the everyday mechanisms of geographies of anti-blackness and how they shape the lives of Black and Latinx youth in Mexican/Chicanx Californian communities. Her areas of expertise include ethnography, anti-blackness/blackness, liberal statecraft, multiracial coalition, women of color theorizing and anthropology of education.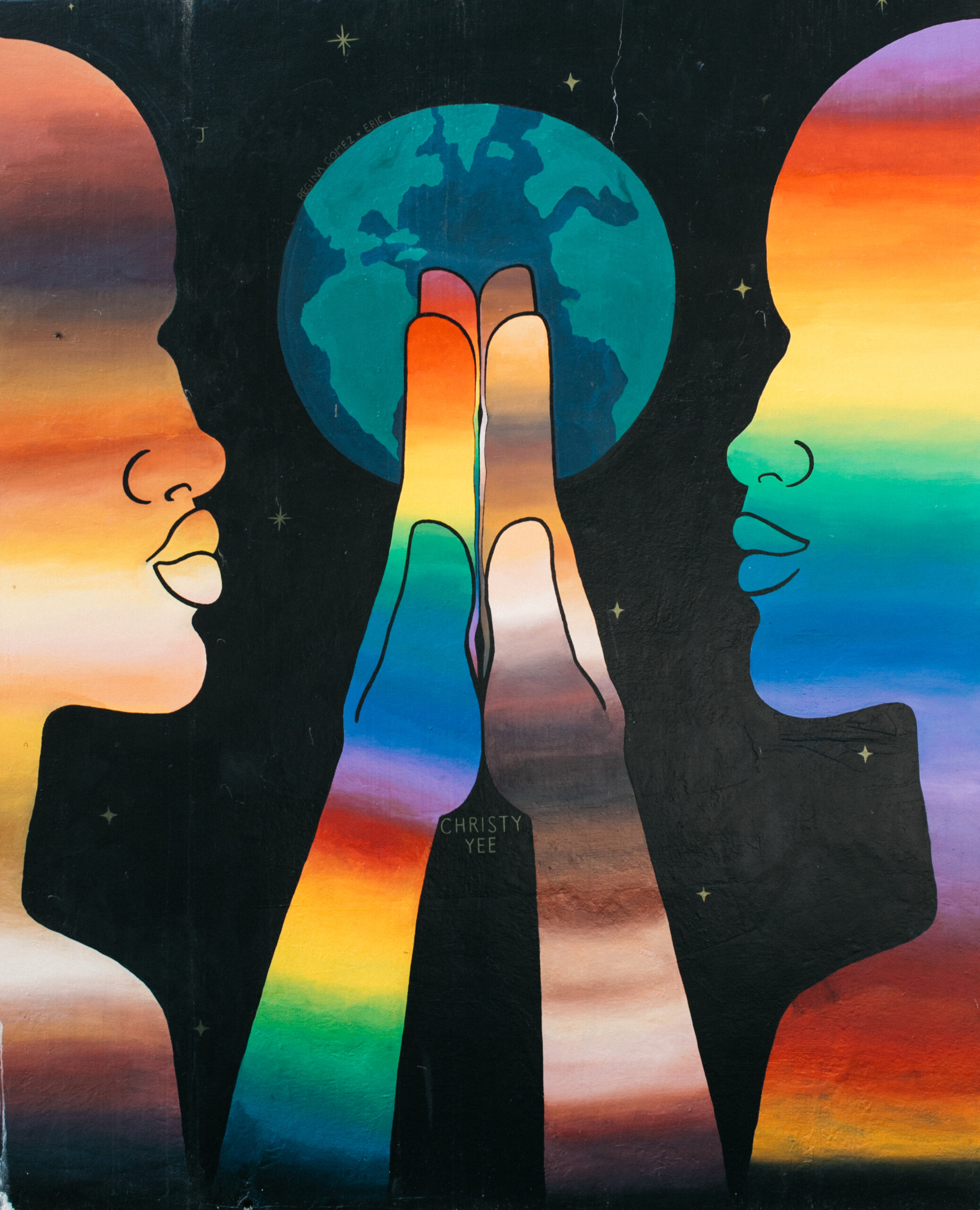 Solidarities for Justice
March 2, 2022, 4:00 p.m.
More Event Information

Event Description:

"We are one people, one family, the human family, and what affects one of us affects us all." ― John Lewis

Contemporary society in the United States is characterized by sharp divisions. This fracturing can, and has, fomented conflict, hostility and violence. However, the concept of transcommunality, inspired by Kingian nonviolence and cultural lifeways of the Iroquois Confederacy (or Haudenosaunee), offers a different way of thinking about solidarity. As UCSC Emeritus Professor John Brown Childs explains, transcommunality "is a way to maintain particularistic, rooted affiliations and to create broad constellations of inclusive cooperation that draw from multitudes of distinctly rooted perspectives. Transcommunality emphasizes an ethic of respect in which mutual recognition and acceptance of diverse, and even divergent, perspectives occur among partners. This ethics of respect can lead to transformation of interacting participants as they learn more about one another and thus alter their outlooks."

In this event, we take inspiration from the concept of transcommunality and talk about how social justice efforts necessitate solidarities of multiple kinds — across race, ethnicity, class, gender, geography, etc. — based on a shared humanity. We explore what kinds of transformations are possible when we co-envision a more socially just, peaceful and interdependent world.

Featured Speakers:

John Brown Childs

John Brown Childs is a professor emeritus of sociology and serves on the advisory committee for John R. Lewis College at the University of California, Santa Cruz. Professor Childs received the Distinguished Social Sciences Emeriti Award in 2019. He earned his Ph.D. in Anthropology from the State University of New York, Buffalo and has published numerous works, including Transcommunality: From the Politics of Conversion to the Ethics of Respect. His research interests include Sociology of knowledge; religion and social action; elitist and populist social movements; ethnicity; race; nationalism; global community.

The struggle to protect voting rights must go on. Lessons from the Civil Rights Movement can help.

Daniel "Nane" Alejandrez

Daniel "Nane" Alejandrez is a UC Santa Cruz alumnus who is the founder and Executive Director of Santa Cruz Barrios Unidos. He established the organization in 1977 to promote multicultural social justice, nonviolence, and economic equity through cultural healing, civic leadership, and youth & community development. Alejandrez was honored and awarded the prestigious ACLU of Northern California Chief Justice Earl Warren Civil Liberties Award in 2021.

Christine Hong

Christine Hong is chair of Critical Race and Ethnic Studies, Associate Professor of Literature, and co-director of the Center for Racial Justice at UC Santa Cruz. She is the author of A Violent Peace: Race, Militarism, and Cultures of Democratization in Cold War Asia and the Pacific (Stanford University Press, 2020). Along with Deann Borshay Liem, she co-directed the Legacies of the Korean War oral history project. She serves on the board of directors of the Korea Policy Institute, an independent research and educational institute, and she is the co-editor of the journal of Critical Ethnic Studies.

Chisato Hughes

Chisato (Chisa) Hughes is a half-Japanese filmmaker who grew up in Humboldt County and is finishing an MFA in Social Documentary at UC Santa Cruz. Their thesis film, Many Moons, is a hybrid documentary that asks questions about ghosts and placemaking today– looking at the history of the expulsions in Humboldt and the Chinese people who, often with the help of local tribes, continued to live in the county despite the threat of white violence. Chisa's research and interests revolve around Asian American identities, Indigenous-Asian solidarities, anti-carceral feminisms and the power of the 'speculative' in documentary. Before coming to Santa Cruz they were an organizer with California Coalition for Women Prisoners, and HAPI, Humboldt Asians and Pacific Islanders in Solidarity. Chisato believes in documentary as a site for empathy, a means for reckoning social histories and subjective relationships, and for bearing witness.

Steve McKay

Steve McKay is Associate Professor of Sociology and Director of the Center for Labor Studies at UC Santa Cruz. His research interests include work, gender, migration, race, and globalization. He is the author of Satanic Mills or Silicon Islands? The Politics of High Tech Production in the Philippines (2006), and co-editor of Precarity and Belonging: Labor, Migration, and Noncitizenship (2021), and New Routes for Diaspora Studies (2012). Since 2014, he has also led community-initiated student-engaged research (CISER) projects conducted across Santa Cruz County, focused on: low-wage labor (Working for Dignity), affordable rental housing (No Place Like Home), immigrant and mixed-status families (We Belong), and the legacies of early Filipino farm workers (Watsonville is in the Heart).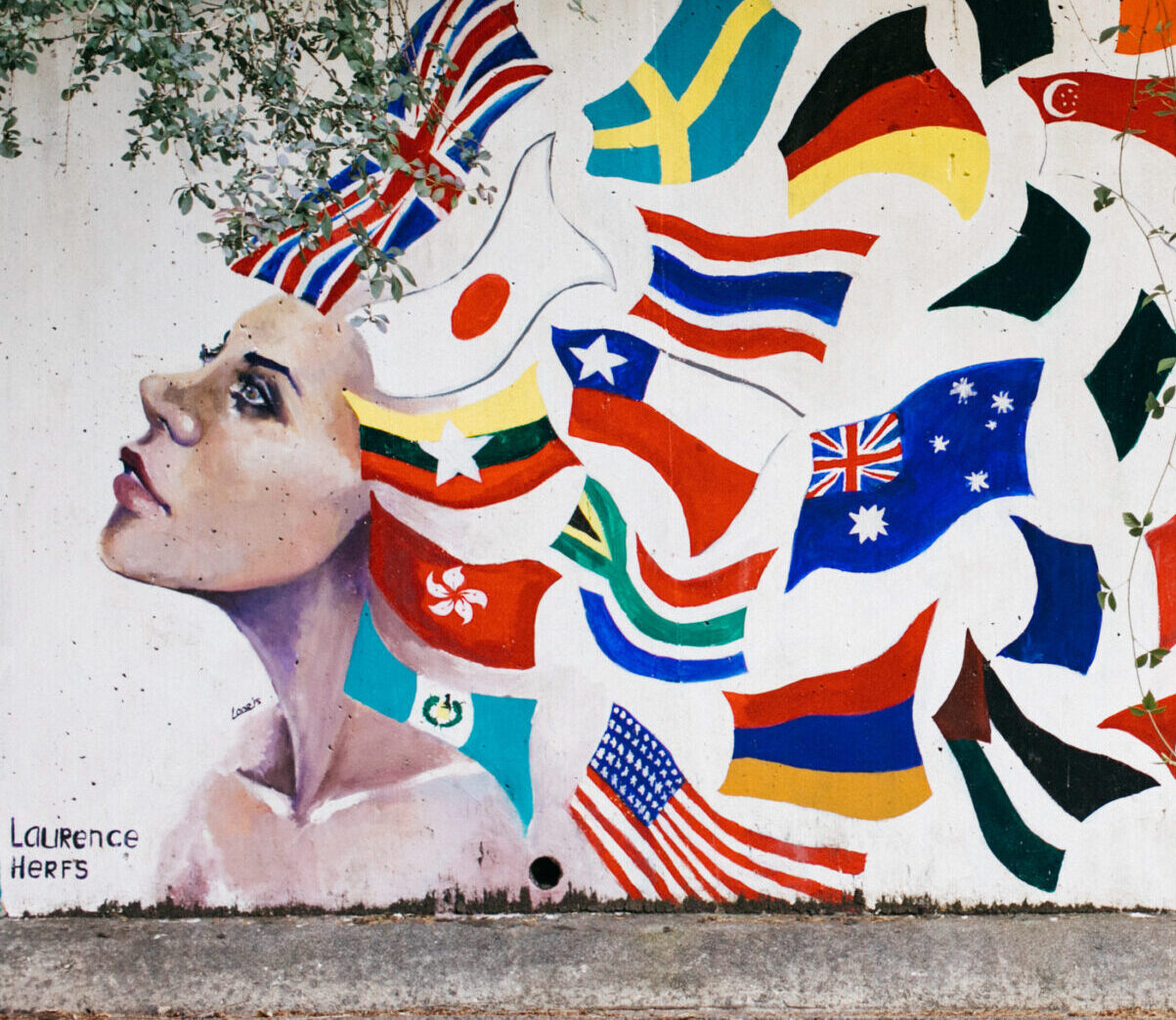 Social Movements for a Just Society
March 30, 2022, 4:00 p.m.
More Event Information

Event Description:

"A democracy cannot thrive where power remains unchecked and justice is reserved for a select few. Ignoring these cries and failing to respond to this movement is simply not an option — for peace cannot exist where justice is not served." — John Lewis said of the George Floyd Justice in Policing Act

The Reverend Martin Luther King, Jr. envisioned a beloved community in which everyone is cared for — a world absent of poverty, hunger, and hate, where racism and all forms of discrimination are gone, and trust and love triumph over fear and hatred. It seems that we are as far as ever from the just society that the civil rights movement envisioned. In American society today, there are renewed attempts at voter suppression, erosion of the 1965 Voting Rights Act, and growing wealth inequality, homelessness, racism, transphobia, and xenophobia. Yet at the same time, in recent years we have witnessed truly unprecedented civic mobilizations–for racial justice, gender rights, immigrant integration, voting rights, climate justice, abolition, and more.

This event features leaders and scholars rooted in these movements for civic engagement, revitalized democracy, and a just society. Their work helps highlight inspiring examples of people coming together, speaking truth to power, confronting injustice and transforming adversity into opportunity. Panelists will discuss lessons they've learned from their work, highlight promising movements for democracy and justice in contemporary society, and explore paths forward to address the most pressing challenges in the U.S. and world today.

This is a hybrid event, presented both in-person and virtually. Seating is limited, so please register early if you want to attend in-person. Event starts promptly at 4 p.m. in the University Center, College Nine Rd, Santa Cruz, CA 95064 (above the College Nine/Ten Dining Hall).

*Please note that UC Santa Cruz has COVID-19 guidelines for in-person events and masks are still required. If attending in-person, you will be asked to provide proof of vaccination OR a recent negative COVID-19 test result taken within 72 hours of the start of the event (must be a lab PCR test; home tests/antigen tests are not valid).

Featured Speakers:

Shirley Nash Weber

California Secretary of State Shirley Nash Weber is the first African American to serve in this role and only the fifth to serve as a state constitutional officer in California's 170-year history. Secretary Weber was a professor for four decades in the Department of Africana Studies at San Diego State University and also served four terms as an Assembly Member representing California's 79th Assembly District. Her family's experience in the Jim Crow South has driven her activism and legislative work to secure and expand civil rights for all Californians. As a legislator, Weber's tireless quest for equity has resulted in her pursuit of reforms focused on education and social and criminal justice. She has championed legislation on: school finance accountability, ethnic studies, quality instruction, elections reform, voting rights, Affirmative Action, law enforcement use-of-force restrictions, reparations, inclusive jury selection, resources for exonerees, restorative justice and combating racial profiling. Secretary Weber has chaired numerous important groups such as the Select Committee on Campus Climate, which was created to examine hate crimes on California campuses, and the California Legislative Black Caucus, which consists of the state's African American legislators with the goal of promoting equal opportunity for California's African American community.

Katharyne Mitchell

Katharyne Mitchell is the Dean of the Division of Social Sciences and a Professor of Sociology at UC Santa Cruz. A Guggenheim and Brocher Foundation Fellow, Dean Mitchell's research explores citizenship, migration, transnationalism, social movements, urban political geography, education, and critical humanitarian studies. She is the author of Making Workers: Radical Geographies of Education (Pluto Press, 2018) and Crossing the Neoliberal Line: Pacific Rim Migration and the Metropolis (Temple University Press 2004), and editor of the book, Practising Public Scholarship: Experiences and Possibilities Beyond the Academy (Oxford, 2008).

Elizabeth Beaumont

Elizabeth Beaumont is an Associate Professor of Politics and Legal Studies at UC Santa Cruz. Her research and teaching center on issues of democratic citizenship, constitutionalism, civic engagement and education. She is the author of The Civic Constitution: Civic Visions and Struggles in the Path Toward Constitutional Democracy (Oxford University Press, 2014). Her current research examines the struggle against the promise of egalitarian democracy that has been waged by white supremacist and nationalist groups since the 1860s. Previously, she was a Research Scholar for the Carnegie Foundation for the Advancement of Teaching, where she helped lead the Foundation's research on civic education and civic and political engagement among U.S. college students. Her co-authored books, Educating for Democracy (Wiley, 2007) and Educating Citizens (Jossey-Bass, 2010), are resource texts for the American Democracy Project. Among other roles, she serves on the Academic Advisory Board for the UC National Center for Free Speech and Civic Engagement, works with the non-partisan ALL IN Campus Democracy Challenge, and helped found the Puentes Initiative, a UCSC campus-community partnership to support the Santa Cruz immigrant community.

Hiroshi Fukurai

Hiroshi Fukurai is a Professor of Sociology and Legal Studies at UC Santa Cruz and has served as President of the Asian Law Society Association (ALSA). His specializations include lay adjudication, Original Nation Approaches to International Law (ONAIL), private international law, race and law, and Asian law and politics. His recent books span a variety of topics: Prosecution Review Commissions and the Japanese Prosecution (Iwanami, 2022, in press); Original Nation Approaches to Inter-National Law: The Quest for the Rights of Indigenous Peoples and Nature in the Age of Anthropocene (Palgrave Macmillan, 2021); East Asia's Renewed Respect for the Rule of Law in the 21st Century (Brill, 2015); Japan and Civil Jury Trials: The Convergence of Forces (Edward Elgar, 2015); and Nuclear Tsunami: The Japanese Government and America's Role in the Fukushima Disaster (Lexington Books, 2015).

Rekia Gina Jibrin

Rekia Jibrin is an Assistant Professor of Critical Studies in Education at UC Santa Cruz. Her scholarship speaks to the ways that schools shape race relations in America. In a context of Black Lives Matter and youth-inspired social movements against forms of racialized state punishment, conceptualizing and instituting alternatives to punitive institutional cultures also involves resisting the complicity of reforms in reproducing antiblackness and class oppression. Rekia's work illuminates these very tensions in schools, centering how neoliberal discourses of justice can reproduce hegemonic logics of race, class, and gendered oppression. A transnational migrant from the Muslim north of Nigeria to the most segregated "internal colonies" of urban America, Rekia's commitment to transformative and critical scholarship and teaching is grounded in her own involvement in justice movements against police violence and the criminalization of young people, and the collective work of struggling for a more humane and sustainable world.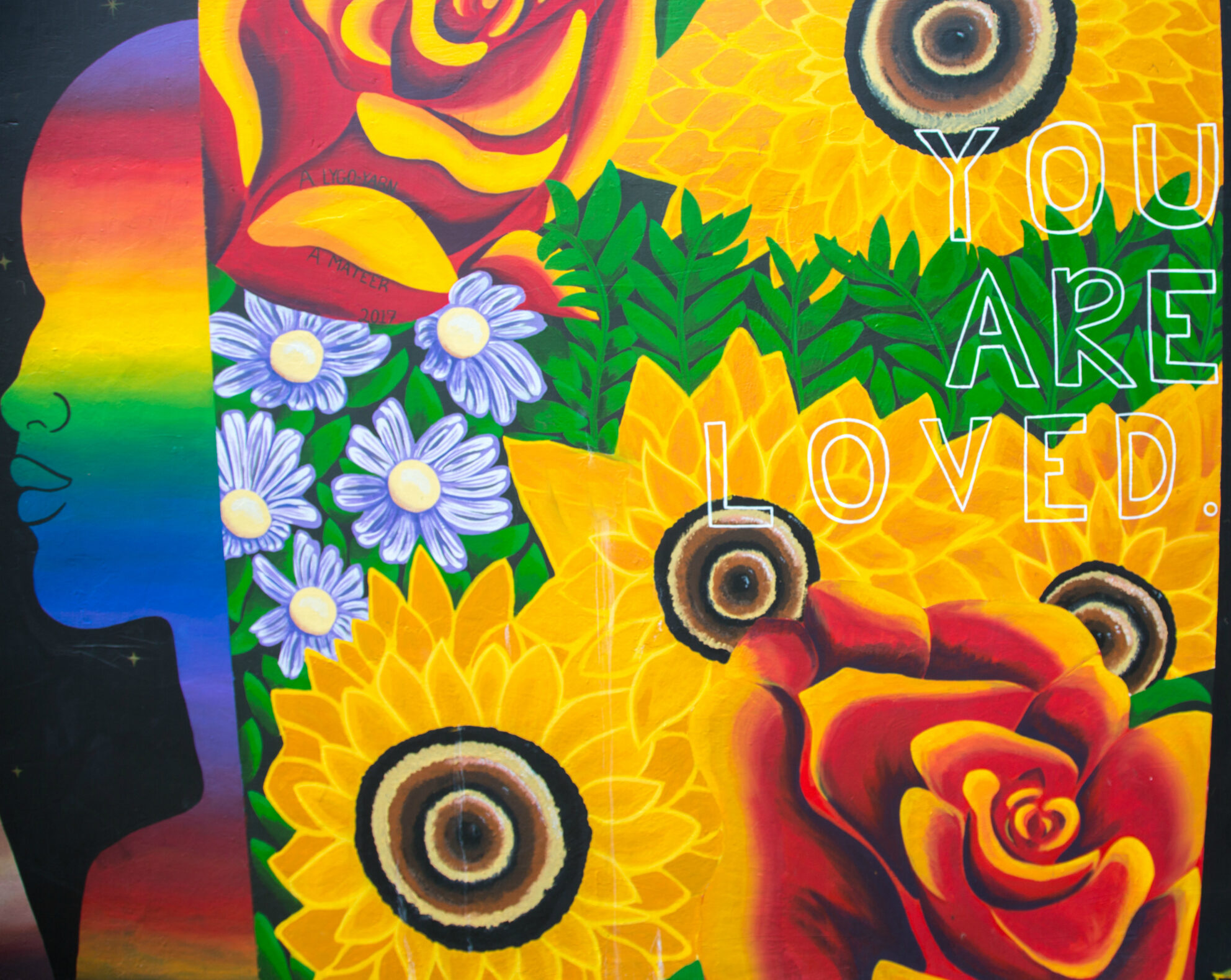 Pathways to Thriving Communities
April 6, 2022, 4:00 p.m.
More Event Information

Event Description:

"These young people are saying we all have a right to know what is in the air we breathe, in the water we drink, and the food we eat. It is our responsibility to leave this planet cleaner and greener. That must be our legacy." ― John Lewis

The Covid-19 pandemic has revealed the inextricable relationships between environmental degradation, economic precarity, racism, social deprivation, food insecurity, and unsafe working and living conditions. Health disparities reflect and exacerbate a multitude of inequities; inequities that John Lewis challenged throughout his life. From the establishment of Freedom Clinics with the Student Nonviolent Coordinating Committee (SNCC) to his promotion of health equity, Medicare and the Affordable Care Act while in Congress, John Lewis advocated for health care as a cornerstone of thriving communities. In this event, presenters will address how we can build and sustain thriving communities. We will broadly discuss community health from multiple perspectives and cultural frames, situated in racial, economic and environmental justice.

This is a hybrid event, presented both in-person and virtually. Seating is limited, so please register early if you want to attend in-person. Event starts promptly at 4 p.m. in the University Center, College Nine Rd, Santa Cruz, CA 95064 (above the College Nine/Ten Dining Hall).

*Please note that UC Santa Cruz has COVID-19 guidelines for in-person events and masks are still required. If attending in-person, you will be asked to provide proof of vaccination OR a recent negative COVID-19 test result taken within 72 hours of the start of the event (must be a lab PCR test; home tests/antigen tests are not valid).

Featured Speakers:

Linnea Beckett

Linnea Beckett is an Adjunct Assistant Professor and the Director of the Apprenticeship in Community Engaged Research or (H)ACER, an interdisciplinary community-engaged research and undergraduate learning program housed at Colleges Nine and John R. Lewis College. Grounded in popular education and informed by feminist and decolonial theories, Linnea's research studies anti-racist and anti-colonial participatory learning processes in the classroom and beyond. Her research informs her programming as the director of the (H)ACER program, where she teaches courses on community-engaged research and facilitates undergraduate community learning experiences.

Alicia Riley

Alicia Riley is an Assistant Professor of Sociology and Core Faculty in Global and Community Health at University of California, Santa Cruz. She studies the health effects of structural inequity, with a particular focus on their modifiability through policy and other types of social change. Her research sits at the intersections of sociology, epidemiology, demography, and public health, and is currently organized around four lines of inquiry: 1) structural disparities in COVID-19 mortality and related consequences; 2) the enduring impacts of structural racism for health in later life, 3) state policy and modifiable health gradients in the U.S., and 4) migration and health over the life course. In addition to her research and teaching on health inequity, she has a longstanding involvement in im/migrant rights organizing. She completed her postdoctoral training at UCSF, her PhD and MA in Sociology at University of Chicago, her MPH in Epidemiology/Biostatistics at the Johns Hopkins School of Public Health, and her MA in Latin American Studies at Stanford University. Prior to pursuing doctoral studies, she worked in community health in non-profit and government settings.

Nancy N. Chen

Nancy Chen is a Professor of Anthropology and Associate Dean for Health, Wellbeing and Society in the Division of Social Sciences at UC Santa Cruz. A medical anthropologist, she focuses on the study of healing narratives, chronic and infectious diseases, traditional medical knowledge, and intersections between the body politic, gender, ethnicity, and medicine. She has conducted fieldwork in mainland China, primarily, with comparative research in the United States. Her books include Breathing Spaces: Qigong, Psychiatry, and Healing in China (Columbia University Press, 2003) and Food, Medicine, and the Quest for Good Health: Nutrition, Medicine, and Culture (Columbia University Press, 2007).

James Doucet-Battle

James Doucet-Battle is an Assistant Professor in the Department of Sociology at the University of California, Santa Cruz. He is a graduate of the University of California, Berkeley/University of California San Francisco Joint Medical Anthropology Program. His research and teaching interests lie at the intersection of science, technology and society studies, development studies and anthropological approaches to health and medicine. He applies these interests to study the political economy of genomic discourses about race, risk, and health disparities. His book, Sweetness in the Blood: Race, Risk and Type 2 Diabetes (University of Minnesota Press, 2021) addresses thorny bioethical issues about pharmaceutical power, medical (mis)treatment of patients belonging to marginalized groups, and issues of consent, remuneration, and trust.

Cristina Gamboa

Cristina Gamboa, M.D. is an obstetrician-gynecologist and Director of Ambulatory Women's Health at Salud Para La Gente, a health center committed to providing comprehensive quality care regardless of ability to pay or insurance status. She completed her specialized training at the Kaiser Permanente Northern California Residency Program in San Francisco, earned her medical degree at the University of Illinois in Chicago and her Bachelor of Science in Psychobiology from UCLA. She is a Board Member of the Pajaro Valley Health Trust and the California Breastfeeding Coalition.

Dr. Gamboa has a special interest in maternal health as it relates to the Latinx community, focusing her clinical work and advocacy efforts on Latinx immigrant women, agricultural field workers, young mothers, and others with life adversities that influence the health and well-being of mother, baby and community. She is a native of Visalia, California, a largely agricultural city located in the San Joaquin Valley, and comes from two generations of agricultural laborers.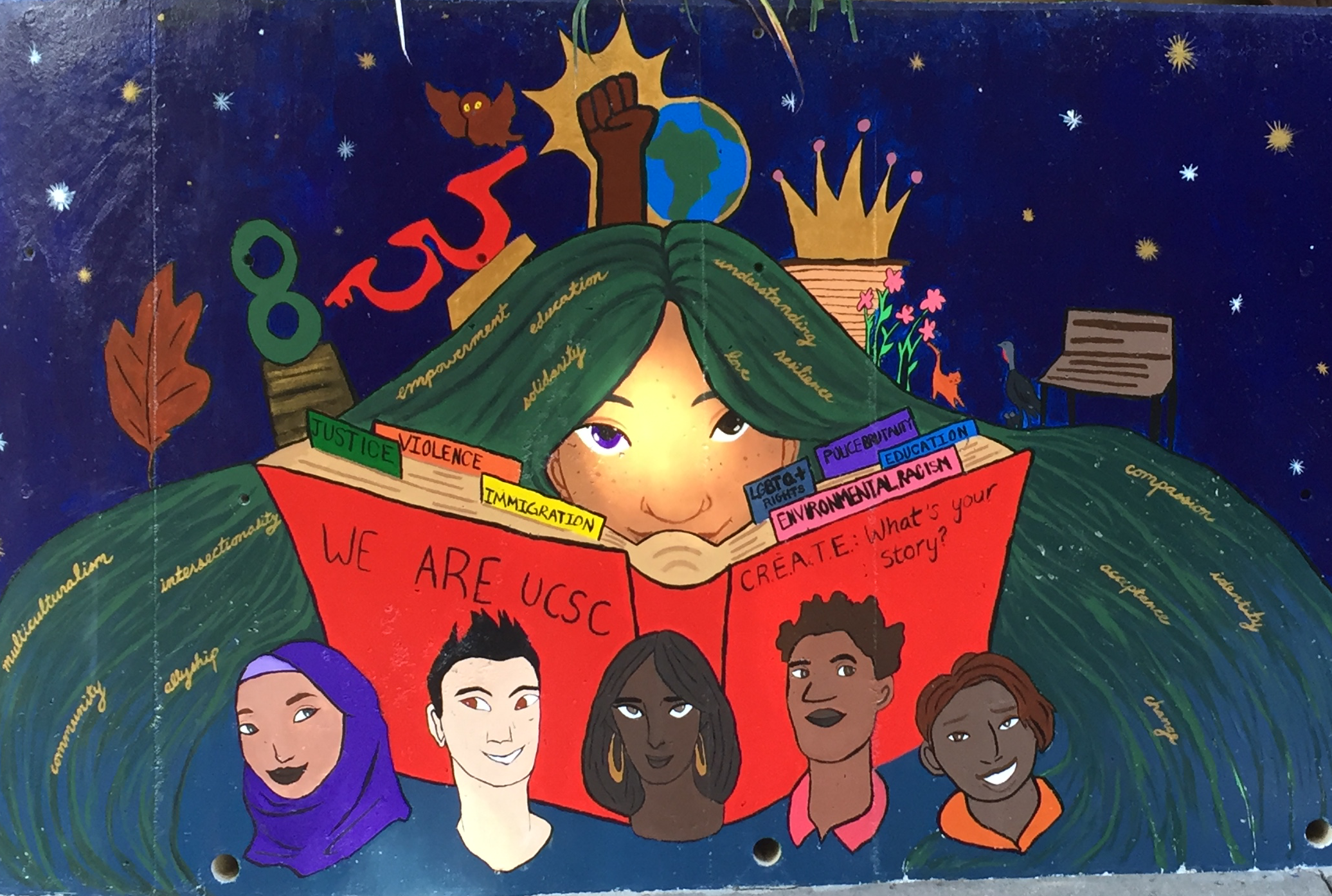 Students as Agents of Transformative Change
April 13, 2022, 4:00 p.m.
More Event Information

Event Description:

"Every generation leaves behind a legacy. What that legacy will be is determined by the people of that generation. What legacy do you want to leave behind?" ― John Lewis, Across That Bridge: A Vision for Change and the Future of America

Students as Agents of Transformative Change:

More than simply an institution of higher education, UC Santa Cruz has been a site of powerful student organizing and transformative engagement with the world, including struggles that have challenged the structural racism and neoliberalism of the institution itself. In organizing for change, students have reshaped the university in profound ways.

In the late 1960s, students, calling for ethnic studies, took over the graduation stage to protest both the U.S. war in Vietnam and racism on this campus. In that same decade, the Black Liberation Front called for Oakes to be named Malcolm X College, a space dedicated to the study of the Black experience. Throughout the 1970s and early 1980s, students continued to organize for Third World and Native American studies while mobilizing against South Africa's apartheid government. During the underground years, undocumented students formed organizations like the SIN Collective, enacting mutual aid and paving the way for undocumented student services. Students again led the charge in fighting for Critical Race and Ethnic Studies, drawing strength and inspiration from past struggles for ethnic studies. In more recent years, Black students reclaimed Kerr Hall, denouncing the anti-blackness of the university, and Santa Cruz graduate students sparked a cost-of-living-adjustment (COLA) movement, which morphed into a nationwide Cops Off Campus campaign.

Running as a through-line in student organizing at UC Santa Cruz has been an insistence on political education as essential to the imagination and enactment of racial justice and social change. This event puts the spotlight on student organizers who catalyzed transformation in both the classroom and beyond.

The in-person event will include tabling from Student Organizations and Resources.

This is a hybrid event, presented both in-person and virtually. Seating is limited, so please register early if you want to attend in-person. Event starts promptly at 4 p.m. in the University Center, College Nine Rd, Santa Cruz, CA 95064 (above the College Nine/Ten Dining Hall).

*Please note that UC Santa Cruz has COVID-19 guidelines for in-person events and masks are still required. If attending in-person, you will be asked to provide proof of vaccination OR a recent negative COVID-19 test result taken within 72 hours of the start of the event (must be a lab PCR test; home tests/antigen tests are not valid).


Featured Speakers:

Xavier Livermon

Xavier Livermon is Associate Professor of Critical Race and Ethnic Studies and faculty affiliate with Feminist Studies and Film and Digital Media at the University of California, Santa Cruz. He has published widely in the fields of African Popular Culture and African Queer Studies. His recent book, Kwaito Bodies: Remastering Space and Subjectivity in Postapartheid South Africa (Duke University Press, 2020) discusses the rise of post-apartheid South African popular culture and its articulation with contemporary politics of race, gender, and sexuality. He is currently working on a project examining Black Queer Belonging in South Africa.

Elias Solorio

Elias Solorio is a latine writer, poet, literature connoisseur, abolitionist, member of UFCW 770, futbol obsessive, and UCSC alum who, as a first-generation college student, majored in Critical Race and Ethnic Studies and helped found (Un)docu Studies (CRES 70U).

Ileana Waddy

An artist/scholar studying Critical Race and Ethnic Studies and Feminist/Queer Studies, Ileana Waddy is currently Vice President of the Black Student Union. Ileana is currently heading multiple BSU projects in collaboration with CRES and Black Studies, working on growing the archival history of Black Student organizing on campus, and making the resulting knowledge more readily available to students through education and exhibition.

Ivan Vega

An undocumented and DACA-mented fellow with the California Public Health Corps Training and Pathways Program in Ventura County, Ivan Vega graduated from UC Santa Cruz in 2021 with a major in Latin American and Latino Studies. As a first-generation UCSC student, Ivan was involved in student organizing efforts with the Student Diversity and Inclusion Program and Beyond Dreams, and helped to establish (Un)docu Studies (now CRES 70U).

Mak Aruta Konefał

Mak Aruta Konefał founded two Pilipinx organizations at UC Santa Cruz:, Anakbayan Santa Cruz for youth and students, and GABRIELA Santa Cruz for women and gender non-conforming people, in addition to being a student facilitator of Pilipinx Historical Dialogue (CRES 45).

Chris Cuadrado

Chris Cuadrado is an Oakland-based Xicanoriqueño writer, visual artist, musician, youth educator, and cultural organizer.
---
About John R. Lewis College
---
Series Video Library
---
Series Photo Gallery
---
Presented by