By Veronica Terriquez (UC Santa Cruz), Koda Sokol (UC Santa Cruz), Angel Ross (UC Berkeley)
February 2021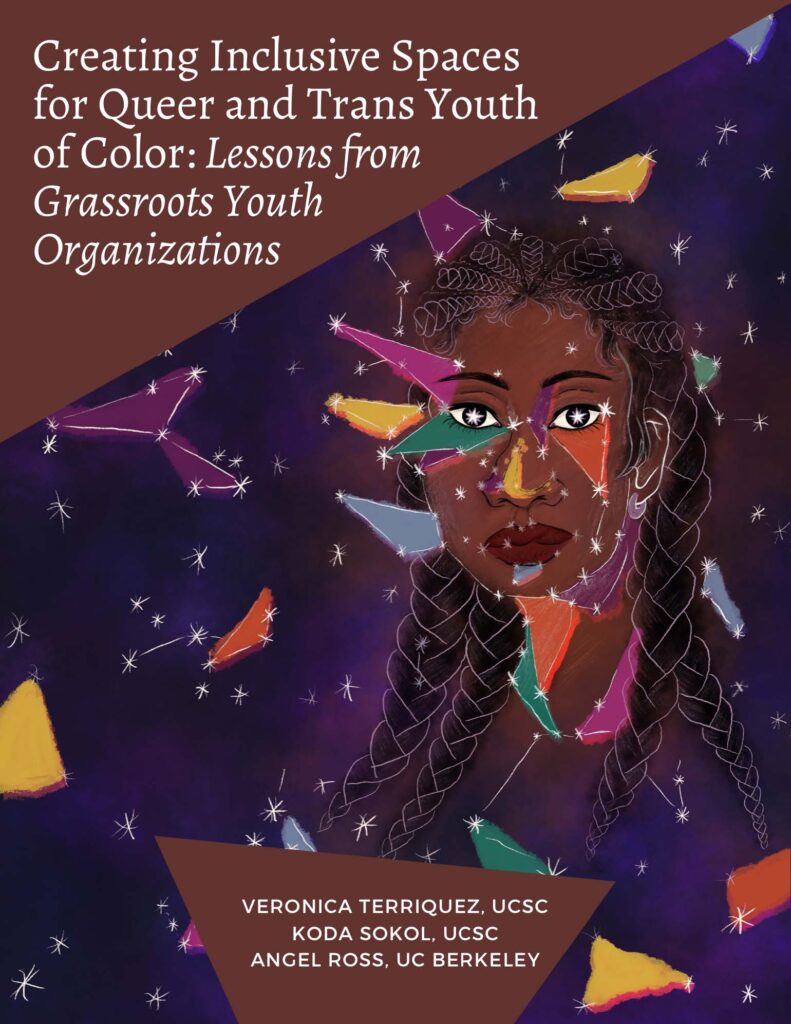 Queer and Trans Black, Indigenous, and People of Color (QTBIPOC) are well-represented in California's youth organizing groups, serving at the forefront of campaigns for educational equity, environmental justice, health equity, immigrant rights, racial justice, and other issues affecting low-income and marginalized communities. Equally important, they are challenging gender binaries and addressing homophobia and transphobia within their organizations, families, and communities. QTBIPOC bring valuable perspectives to youth organizations, given their experiences of racial, gender, and sexuality injustice and the strategies they develop to survive and counter these multiple, interrelated oppressions. This report details how grassroots youth organizing groups can create inclusive spaces for young QTBIPOC to lead and be heard, even when their campaign work may not necessarily focus on addressing gender and sexuality issues.
Why We Should Pay Attention to Young QTBIPOC Leaders? Among U.S. residents aged 24 and under, people of color comprise nearly one in two, and in California, nearly three out of four. Younger people are also significantly more likely than their elders to identify as part of the queer and trans community (Gates, 2017; GLAAD, 2017; Herman et al., 2017; Williams Institute, 2019). Notably, over one in four California youth ages 12 to 17 identify as gender non-conforming (Wilson et al., 2017). Young QTBIPOC are a growing and increasingly visible population with much at stake in struggles for social justice. From gay liberation to civil rights to Black Lives Matter and beyond, QTBIPOC have long been leading the most transformative movements for justice in the U.S., even if their voices are not always amplified or their contributions adequately recognized.
This research was generously funded by The California Endowment. It is published in 2021 by the Equity Research Institute at the University of Southern California and the Institute for Social Transformation at the University of California, Santa Cruz. The cover page and graphics were designed by Sage Alucero, UC Santa Cruz Art Major.