---
Conference Logistics
Venues, Parking, and Shuttles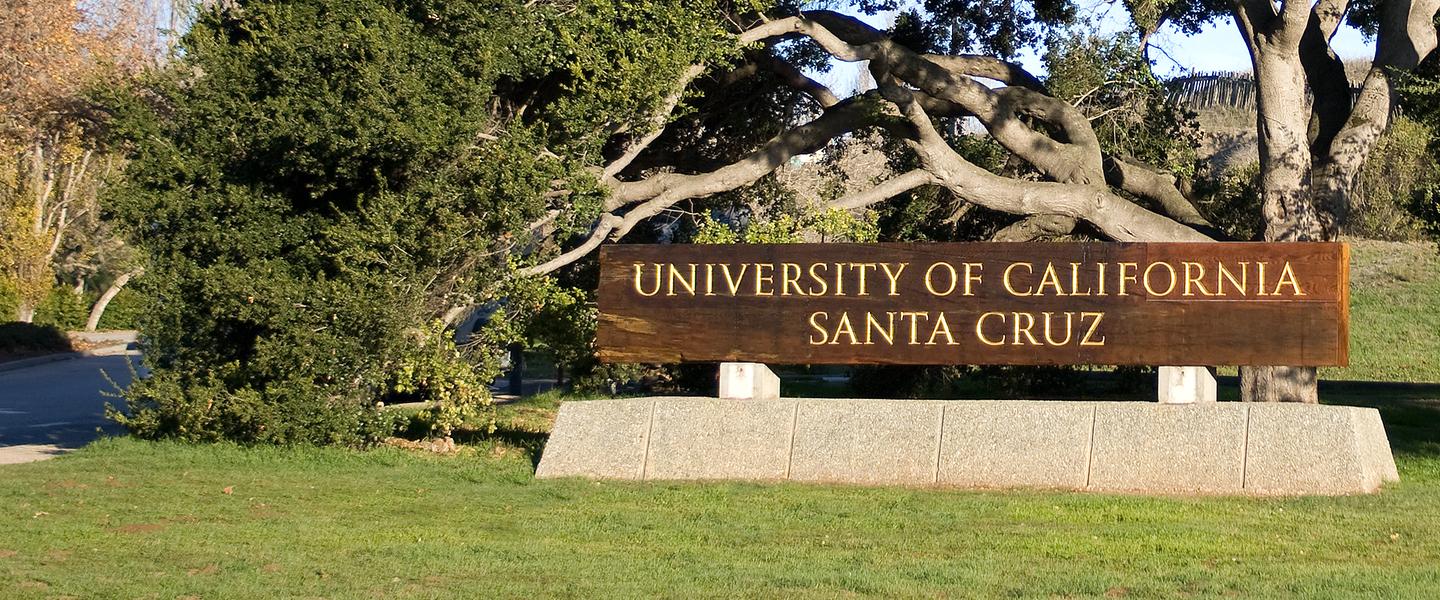 The All-In Conference will take place at several venues in Santa Cruz. Click here for the full conference program.
THURSDAY, OCTOBER 27 we will be at multiple locations on the UC Santa Cruz campus including the Stevenson Event Center, with breakout rooms in the Humanities buildings. The poster session and reception will be at the UCSC Historic Cowell Ranch Hay Barn. That night there will be a special film screening event at the Del Mar Theater, a historic art deco theater in downtown Santa Cruz at 1124 Pacific Avenue.

Shuttles: shuttle buses will be provided from Hotel Paradox up to the Stevenson Event Center on campus in the morning departing between 7:30-8:30am. Shuttles will also be provided from the event center to the poster session at the Cowell Ranch Hay Barn between 4:00-5:00pm. Shuttles will take people back to Hotel Paradox from the Hay Barn between 6:00-7:00pm.
Campus parking: parking on campus can be very challenging so we strongly recommend using the provided conference shuttles. If you need to drive and park on campus please park in lot 122 near the campus entrance and then take the conference shuttle up to Stevenson Event Center. For the poster session at the Cowell Ranch Hay Barn, parking is available in lot 122 and lot 116 (please do not park in the neighborhoods on Ranch View Road). Parking permits are required on campus and attendants will be available in designated lots to sell you $5 permits. We strongly encourage carpooling or using ride-sharing services like Uber/Lyft as an alternative to driving.
Getting to the film screening: we encourage you to take Uber/Lyft to the Del Mar Theater or you can drive/carpool and park in the nearby Soquel/Front Parking Garage.
Accessibility/Mobility Accommodations
If you anticipate needing accommodations for getting to the different venue locations or if you have questions about physical access, please contact us in advance of the program. Accommodations can be provided upon request. Please email transform@ucsc.edu.
COVID Protocols
This event will follow strict COVID-19 protocols to ensure a safe gathering. In the spirit of solidarity for the health and safety of everyone involved in the All-In Conference, we ask all participants to adhere to the following COVID-19 policies and recommendations:
If you are showing symptoms or feeling unwell, please do not attend conference sessions or activities.
High-quality face coverings (KN-95, N-95, surgical) are required during all indoor sessions, except when actively presenting. We can provide masks to conference attendees if needed.
We encourage conference attendees to be up to date with vaccinations and booster shots, in consultation with your healthcare provider.
Testing is strongly recommended, regardless of vaccination status, before you arrive at the conference.
To the greatest extent possible, food and beverages should be consumed outdoors.
Hotels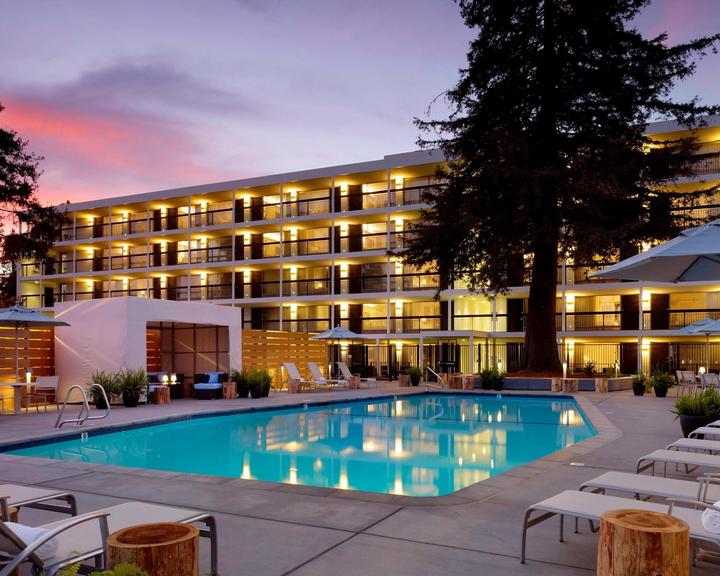 The primary conference hotel will be the Hotel Paradox at 611 Ocean St, Santa Cruz, CA 95060. Discount rates are no longer available, but standard rates may be available for accommodations from Tuesday, October 25, 2022 to Friday, October 28, 2022.
We have discounted rates at:
Hyatt Place at 407 Broadway Avenue, Santa Cruz, CA 95060. Conference guests can book online here using the UCSC corporate rate code: 98258 or by calling Hyatt reservations at 1-800-886-2041 and asking for the UCSC corporate rate, which can be as low as $129.00 USD plus tax per night. Discounted rates are based on availability and are not guaranteed.
Hampton Inn at 1505 Ocean Street, Santa Cruz, CA 95060. Conference guests can book online here to get the UCSC rate or by calling 831-359-2509 and asking for the UCSC corporate rate, which can be as low as $159.00 USD plus tax per night. Discounted rates are based on availability and are not guaranteed.
If you have applied for a scholarship that includes hotel nights, please wait to reserve a room until you receive notification about scholarship.
Other hotels near the conference venues include: Dream Inn, Holiday Inn Express & Suites, Best Western Plus All Suites Inn, Mission Inn & Suites, Santa Cruz Hostel & Cottages. We don't have negotiated discounted group rates at these hotels, but you can ask if they offer a UCSC rate.
Airports
The San Jose International Airport (SJC) is 40 miles from the UC Santa Cruz campus. The San Francisco International Airport (SFO) is 75 miles from campus.
Airport shuttle options to Santa Cruz:
Area Attractions
Santa Cruz is where the redwoods meet the Monterey Bay. Experience the diversity of the Santa Cruz community. Click here to learn more.
Questions?
If you have any questions about conference logistics, travel, etc. please contact the Institute for Social Transformation at UC Santa Cruz at transform@ucsc.edu.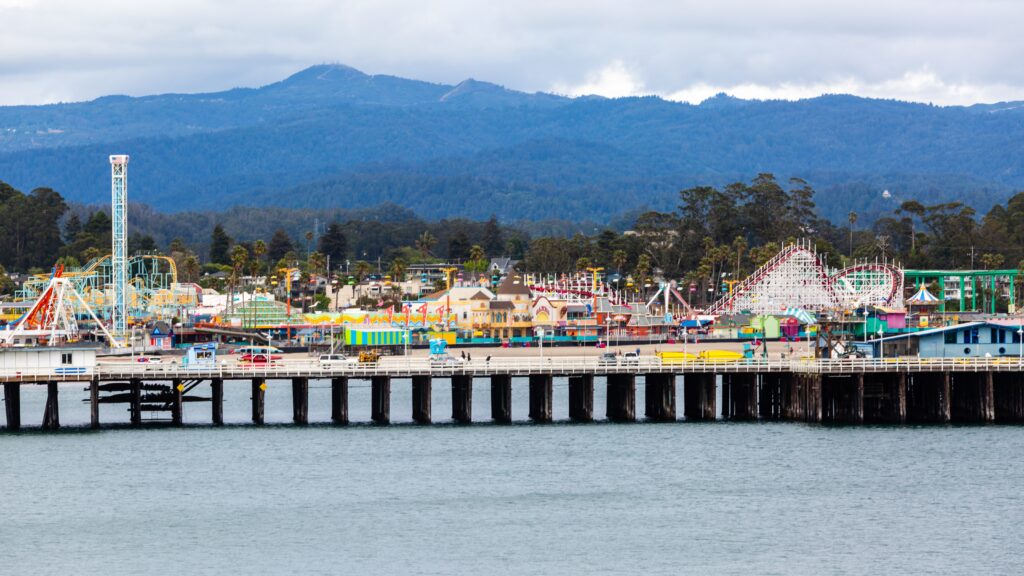 ---