January 14, 2021
@
9:00 am
–
11:00 am
Join Academy-Award Nominated Filmmaker Jennifer Brea and anthropologist and writer Megan Moodie for an evening of conversation and reflection on chronic illness, the global crisis of care, and Covid-19.
As the numbers of the chronically ill grow rapidly worldwide due to what is being called "long Covid," there is much to be learned from the experience of those who were grappling with the effects of difficult-to-diagnose, understudied, and invisibilzed diseases long before the appearance of the novel coronavirus. What do the experiences of the chronically ill teach us about how to survive – not just physically, but emotionally and socially – in the face of huge knowledge gaps and medical disbelief? How can patients separated by vast distances and often unable to engage in traditional political organizing join together to demand answers and treatment? What do patient voices tell us about how the organization of medicine needs to change in order to better serve the well-being of us all?
Registrants will receive a link to pre-screen Brea's 2017 film "Unrest" at no cost (the film is also available to view on Netflix and Amazon Prime), as well as be invited to pre-submit questions to these two medical justice advocates. Audience members will also be invited to submit questions and participate in the discussion in real time during the event.
Presented by the Humanities Institute's Body, (Anti)Narrative, and Corporeal Creative Practices Research Cluster and the Institute for Social Transformation.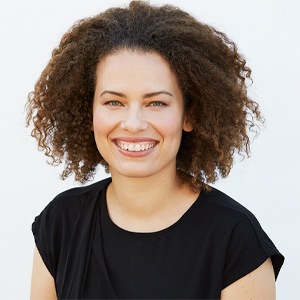 Jennifer Brea is an independent documentary filmmaker based in Los Angeles. She has an AB from Princeton University and was a PhD student at Harvard until sudden illness left her bedridden. In the aftermath, she rediscovered her first love, film. Her Sundance award-winning feature documentary, "Unrest," has screened in over 30 countries and had its US national broadcast on PBS's Independent Lens. She is also co-creator of Unrest VR, winner of the Sheffield Doc/Fest Alternate Realities Award. An activist for people with disabilities and chronic illness, she co-founded a global advocacy network, #MEAction and is a TED Fellow.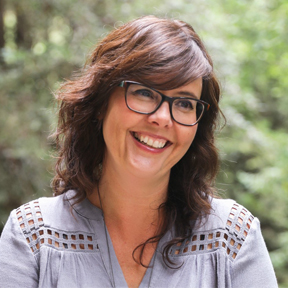 Megan Moodie is an Associate Professor of Anthropology at the University of California, Santa Cruz where she teaches about feminist theory, disability studies, and creative ethnography. A writer of essay, fiction, film criticism, and drama, Moodie's work has appeared in publications such as The Los Angeles Review of Books, Film Quarterly, and the Chicago Quarterly Review. Megan regularly communicates with broad audiences in and beyond anthropology; her writing on topics such as disability, genetic illness, motherhood, film, art, and daily strategies for survival has appeared in MUTHA Magazine, Film Quarterly, SAPIENS, and the Los Angeles Review of Books, among others, and her 2018 essay "Birthright" (Chicago Quarterly Review (26)) was named a "Notable Essay of the Year" by Best American Essays 2019.