January 15, 2021
@
1:00 am
Speaker: Lisa Cook, Professor of Economics and International Relations, Michigan State University.
Recent studies have examined the effect of political conflict and domestic terrorism on economic and political outcomes. This talk focuses on Dr. Cook's paper using the rise in mass violence between 1870 and 1940 as a natural experiment for determining the impact of ethnic and political violence on economic activity, namely patenting. She finds that violent acts account for more than 1100 missing patents compared to 726 actual patents among African American inventors over this period. Valuable patents decline in response to major riots and segregation laws. Absence of the rule of law covaries with declines in patent productivity for white and black inventors, but this decline is significant only for African American inventors. Patenting responds positively to declines in violence. These findings imply that ethnic and political conflict may affect the level, direction, and quality of invention and economic growth over time.
The economic crisis associated with COVID-19 pandemic has altered all aspects of our lives. In a new CAFIN speaker series, we will focus on financial challenges and developments. Among the questions that are relevant are: What are the risks to the global financial system in the medium to long run? Is the banking system robust enough? What kinds of future policy interventions might be necessary? What changes to payment systems and other financial innovations have been accelerated by the crisis? How do contagion control policies affect populations that are traditionally underserved by the financial sector? Will financial inclusion be more difficult to achieve after the pandemic?
Moderated by: Galina Hale, Professor of Economics at UC Santa Cruz.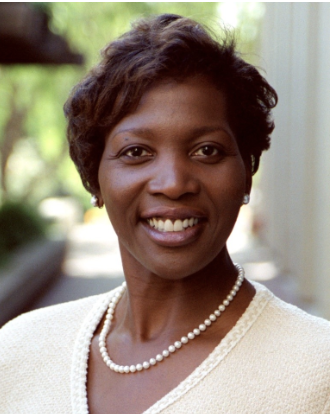 Dr. Lisa D. Cook
Speaker
Cook is a Professor in the Department of Economics and at James Madison College at Michigan State University. As a Marshall Scholar, she received a second B.A. from Oxford University in Philosophy, Politics, and Economics. Dr. Cook earned a Ph.D. in economics from the University of California, Berkeley. Among her current research interests are economic growth and development, financial institutions and markets, innovation, and economic history. As a Senior Economist at the President's Council of Economic Advisers during the 2011-2012 academic year, Dr. Cook worked on the euro zone, financial instruments, innovation, and entrepreneurship. She is currently Director of the American Economic Association Summer Training Program.