May 5, 2022
@
5:30 pm
–
7:00 pm
As an unprecedented number of people across the world are mobilizing to face a range of crises, from racial injustice to rising authoritarianism to the climate crisis, it's more important now than ever to understand the theory and history behind how ordinary people wield power and achieve change in their societies. Join Jamila Raqib for a conversation focused on the major trends in the field today, the importance of strategic nonviolent action in democracies, and her insights from twenty years of working with activists on every continent.
Join us on May 6th for our follow-up workshop Strategic Nonviolent Action Workshop: Skills for building movements that win.
This annual UCSC Right Livelihood Lecture is sponsored by the Right Livelihood Club at UC Santa Cruz. Cosponsors include Albert Einstein Institution; Institute for Social Transformation; Social Sciences Division; Kresge and Rachel Carson Colleges; Politics, Anthropology, and Sociology Departments, and; the Resource Center for Nonviolence.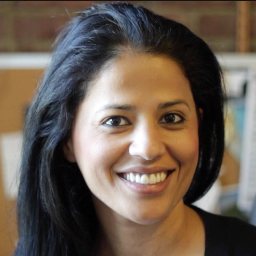 Jamila Raqib
Jamila Raqib is a specialist in the study and practice of strategic nonviolent action and the executive director of the Albert Einstein Institution, which works to advance the research and application of nonviolent action worldwide. For more than 15 years, she worked closely with the late Dr. Gene Sharp, the world's foremost scholar of the field of strategic nonviolent action. 
Since 2002, she has been focusing on the development and distribution of educational resources on nonviolent action and has conducted workshops on strategic planning for human rights organizations, universities, and governmental bodies, and for individuals and groups struggling for diverse objectives including to oppose dictatorship and combat corruption, and to attain political rights, economic justice, environmental protection, and women's empowerment. 
As a Director's Fellow at the MIT Media Lab, she conducted research on how we can design better systems for nonviolent action research and education. She is currently working on the development of a learning platform to help groups prepare strategic plans to conduct struggles for the defense and attainment of their civil and political rights.