February 27, 2021
@
1:30 am
–
5:00 am
Inspiring Students to Achieve their Dreams for College & Career.
Latino Role Models is a FREE conference for Santa Cruz County students from grade 6 to college and their families. LRM features Latino college students and professionals plus workshops. The conference is conducted in Spanish with English translation.
Presented by:
Senderos; Cabrillo College; Community Foundation of Santa Cruz County; Consulado General de Mexico en San Jose; Greater Opportunities for Adult Learning (GOAL); Live Oak School District, Pajaro Valley Unified School District; Santa Cruz City Schools; Santa Cruz County Office of Education; Santa Cruz County College Commitment; Senderos; Soquel Union Elementary School District; UC Santa Cruz: The Humanities Institute and the Institute for Social Transformation.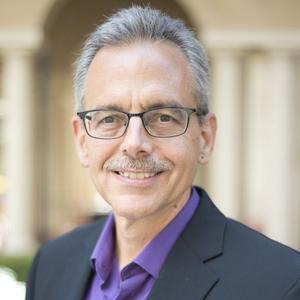 Manuel Pastor
Keynote Speaker
Dr. Manuel Pastor is a Distinguished Professor of Sociology and American Studies & Ethnicity at the University of Southern California (USC) where he directs the USC Equity Research Institute. He is the Turpanjian Chair in Civil Society and Social Change, and holds an economics Ph.D. from the University of Massachusetts, Amherst. Pastor's research focuses on the economic, environmental, and social conditions facing low-income urban communities – and the social movements seeking to change those realities. His latest book is titled, State of Resistance: What California's Dizzying Descent and Remarkable Resurgence Means for America's Future.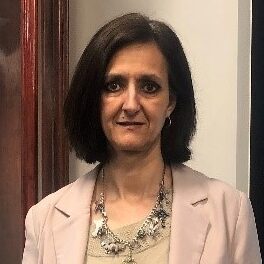 Alejandra María Gabriela Bologna Zubikarai
Ambassador
Cónsul General de México en San José, California took office in June 2019 as Consul General of Mexico in San Jose. The Ambassador holds a B.A in International Relations from the National Autonomous University of Mexico. She joined the Mexican Ministry of Foreign Affairs in 1985 and is a career diplomat. She served as the Consulate General of Mexico in Los Angeles (2000-2004) and as Consul General of Mexico in Sacramento (2004-2009). In 2006 she was promoted as a career Ambassador. She served in Milan, Italy (2009-2010) as Consul General of Mexico, Ambassador of Mexico in Panama (2011-2015), Special Advisor at the Undersecretary for Latin America and the Caribbean (2015), Advisor to the Minister of Foreign Affairs (2015-20016), Deputy Director General for Foreign Missions at the General Office for Protocol (2016-2018), and Special Advisor in the Financial Administration Unit (2018-2019).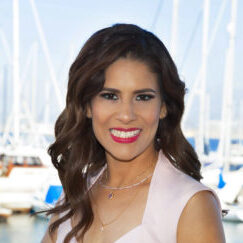 Erandi García
Speaker
Originally from Morelia, Mexico, has worked in various media outlets in Mexico and the United States, such as: TV Azteca Michoacán, Univision 67 and Telemundo 48 in the Bay Area. She has won the Emmy Award for excellence in news, among other distinctions. Erandi is the founder of a non-profit organization called Juntos Podemos whose mission is to inform and educate the Spanish-speaking population about public health and safety. She currently works for the Hospice Giving Foundation in Monterey, California. When she's not working, Erandi likes to walk on the beach, hike, and plan the next adventure with her family.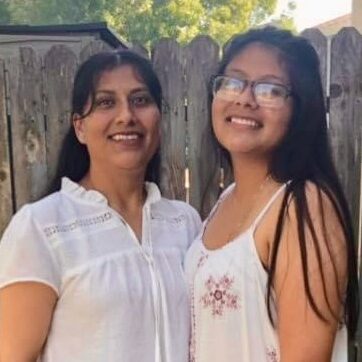 Karen Yuslen Martinez Valencia & Claudia Valencia Rojas 
Speaker
Karen was born in Oaxaca Mexico. She came to the United States at the age of six and has since focused on school. She attends the University of California Merced. In spring 2022 she will graduate with a bachelor's degree in Mathematics. As a first-generation college student she has had many barriers in her path, and despite her falls she still wants to make her dreams come true.   
Claudia, mother of Karen, was born in Oaxaca, Mexico. She grew up in a small town and out of necessity immigrated to the United States with her six-year-old daughter in hopes of a better future. That was thirteen years ago and today her daughter is twenty-one years old and will graduate from the University of California Merced with a degree in Mathematics in 2022. These past years have been very difficult. As a single mother she has held up to three jobs to survive. "I am pleased that my daughter and I, despite the difficulties that life has given us, have been able to move forward."