Co-authored by Gabriella Alvarez (UCSC) and Chris Benner (UCSC)
July 2023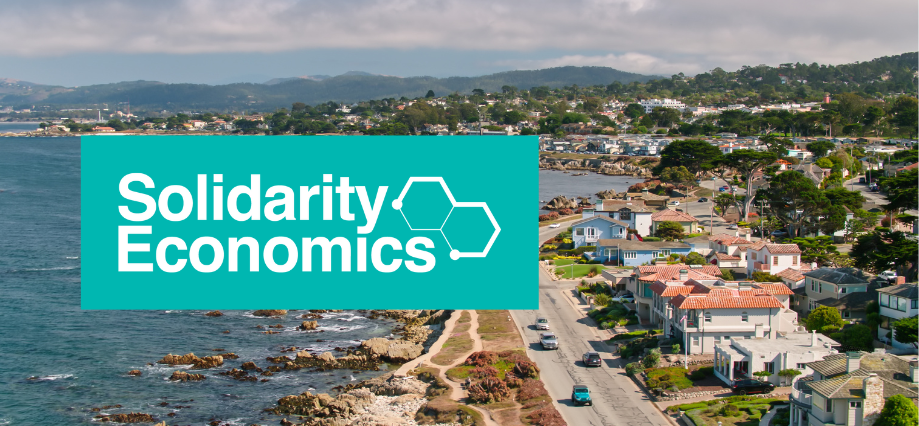 The Institute for Social Transformation is launching a new series on how Solidarity Economics principles of mutuality and movements can be applied to help promote inclusive economic development in the Monterey Bay Region. Each report highlights the ways that our current status quo of inequality undermines our economic prosperity, explaining why this is not inevitable, and how we could build a more robust economy for all.
Housing is a central part of our economy.
The combination of residential construction and spending on housing costs accounts for 15-18% of our total economic output (NAHB). The shortage of affordable housing costs our economy in the U.S. about $2 trillion a year, in lost time, wages and productivity, as people can't move to locations with better and more productive jobs (Hsieh and Moretti 2019).
Furthermore, the types, location and cost of housing fundamentally shapes people's access to jobs, education, food, essential public services, and the health and safety of communities.
Housing costs are the largest single expenditure of most households. It is also the primary means of wealth accumulation.
Our current system is highly unequal as well, rooted in historical racism, and continues to undermine the upward mobility of the most impoverished low-income and residents of color.
Solutions to housing should start from a principle of the need for opportunity for all, recognizing that this will require substantially expanding social housing—permanently affordable housing insulated form market pressures.
Click below to download the report in English or Spanish:
---
For more information on Solidarity Economics, please see: https://transform.ucsc.edu/work/solidarity-economics-projects
---