Higher Education's Labor Upsurge
May 22 – May 23, 2023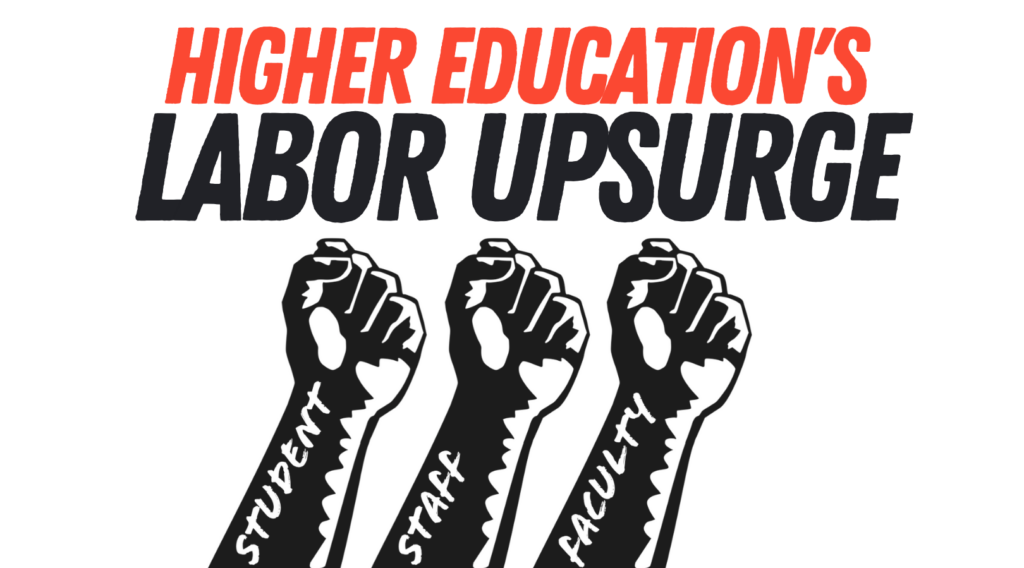 UC Santa Cruz's Center for Labor and Community was pleased to host a two-day workshop on the growing labor movement in higher education. This event aimed to bring together worker-organizers to share insights, lessons, strategic perspectives, organizing models, questions, and challenges from our various struggles.
Across the United States and beyond, academic workers are unionizing and taking strike action in staggering numbers. Since 2013, over 120 new faculty union chapters have won recognition. In 2022, amidst the largest academic worker strike in history, graduate student-workers at nearly a dozen institutions filed for union election.
This event featured key speakers such as Carolina Bank Muñoz (CUNY), Ian Gavigan (Rutgers), Jamie Woodcock (University of Essex), Roberto Mozzachiodi (Goldsmiths), Barry Eidlin (McGill), and more! Full program here.
This event was sponsored by: Center for Labor and Community, Institute for Social Transformation, and UC Santa Cruz Faculty Association.