By Robert Fairlie (UC Santa Cruz)
June 2020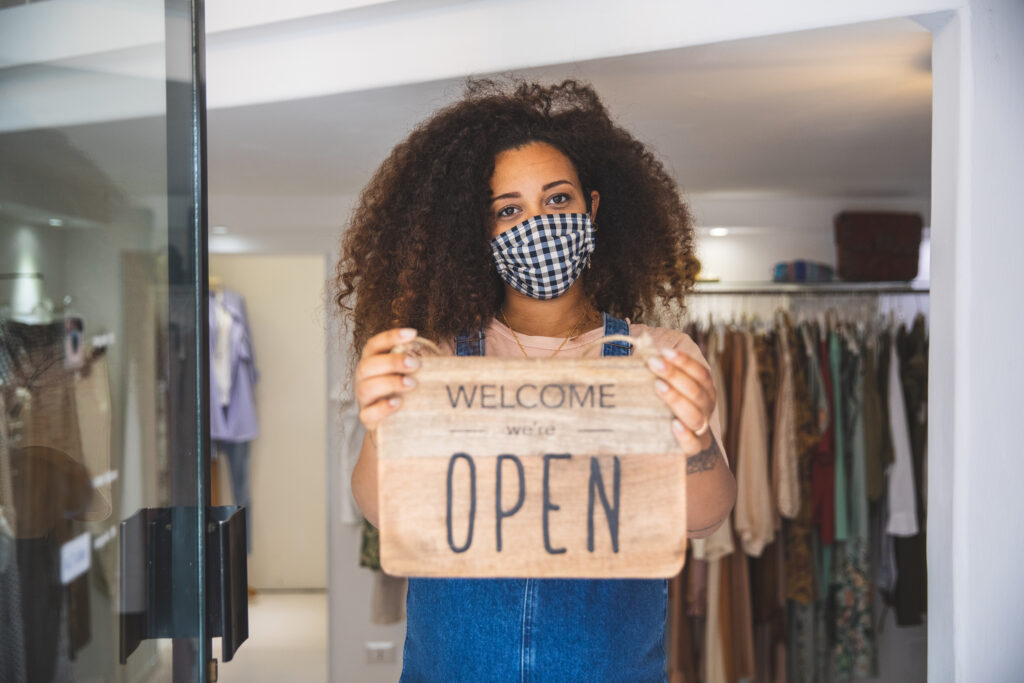 Social distancing restrictions and demand shifts from COVID-19 shuttered many small businesses and entrepreneurs in the first month of widespread shelter-in-place restrictions. Fairlie (2020) finds that 22 percent of small business owners were inactive in April 2020 with disproportionate impacts on African American, Latinx, immigrant, and female business owners.
What happened in the second month of social distancing restrictions? Were there further closures or a rebound? This paper provides the first analysis of impacts of the pandemic on the number of active small businesses in the United States using nationally representative data from the May 2020 CPS—the second month capturing effects from mandated restrictions. The number of active business owners in the United States is down by 2.2 million or 15 percent from February 2020, but up 7 percent since the low in April. The continued losses in May and partial rebound from April were felt across nearly all industries and were not sensitive to using alternative restrictions on hours worked and measures.
African-American business owners continue to be the hardest hit by COVID-19 experiencing a drop of 26 percent in business activity from pre-COVID-19 levels. Latinx business owners fell by 19 percent, and Asian business owners dropped by 21 percent. Immigrant business owners experienced substantial losses of 25 percent. Simulations indicate that industry compositions partly placed black, Latinx and immigrant businesses at a higher risk of losses. All of these demographic groups, however, experienced partial rebounds in business activity from April lows. These findings of the continued early-stage losses to small businesses have important policy implications and may portend longer-term ramifications for job losses and economic inequality.