Q&A with Terri McCullough
Chief of Staff to Nancy Pelosi
UCSC Alumni Week interview by: Chris Benner, professor of environmental studies & sociology and director of the Santa Cruz Institute for Social Transformation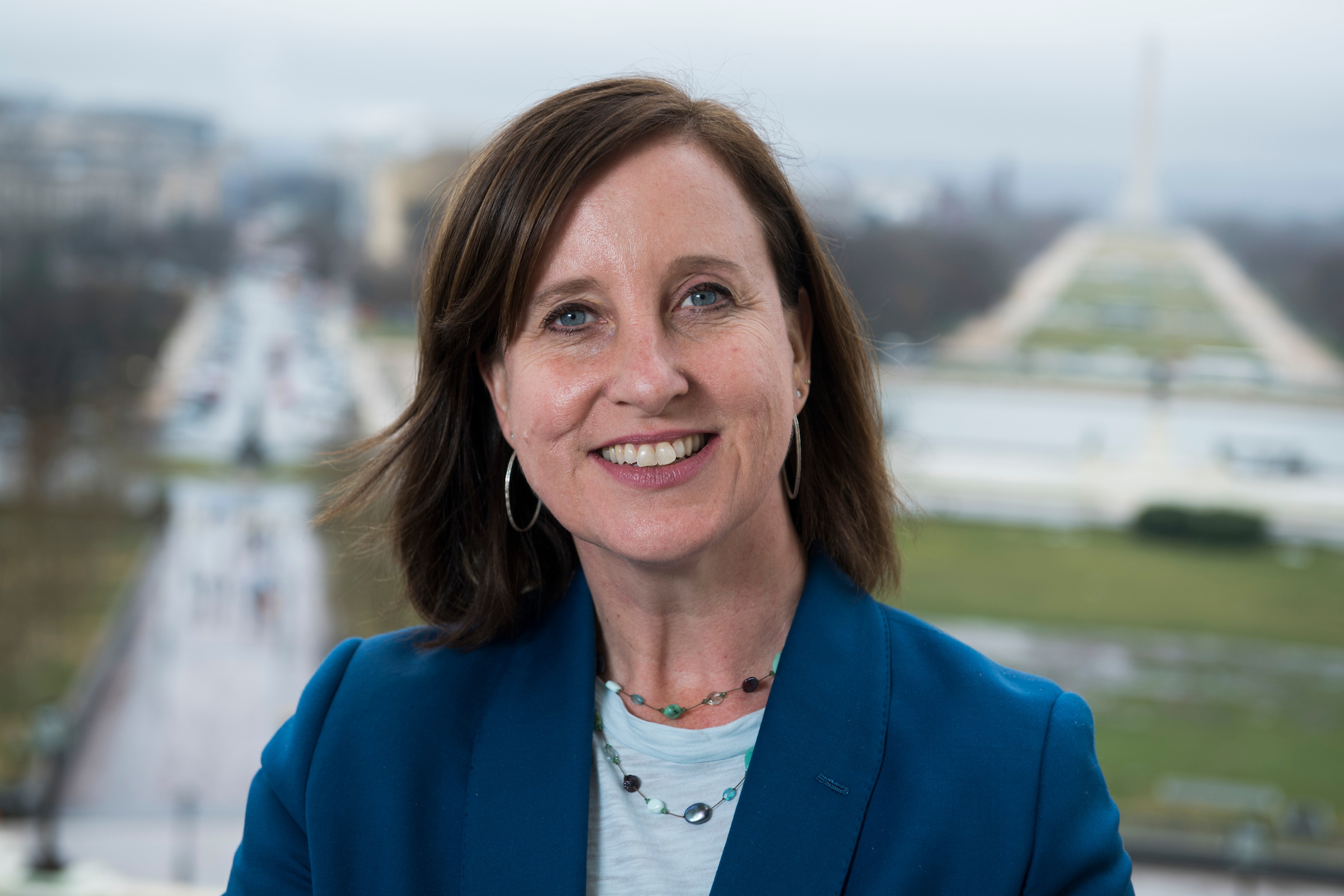 Terri McCullough is Chief of Staff to the Speaker of the U.S. House of Representatives Nancy Pelosi, the first woman to serve in a paid capacity in that role. She has served for over seventeen years in a variety of roles in Speaker Pelosi's offices in Washington, DC & San Francisco. She has spent her career advancing the participation of women & girls through policy & programs. Most recently, she served as CEO of the Clinton Foundations No Ceilings: The Full Participation Project, an initiative to evaluate & promote progress in gender equity globally. She held senior positions at organizations such as NARAL, PENCIL & Anna Deavere Smith's Institute on the Arts & Civic Dialogue at New York University. Terri received a B.A. in politics from UC Santa Cruz. In April 2021, she was presented with the Social Sciences Distinguished Alumni Award.
Could you say a little bit about what attracted you to UC Santa Cruz and what was your experience coming to campus in the late 1980s?
First, thank you so much, Chris and Dean Mitchell. I am beyond honored to receive such a distinguished award and to be able to talk about how Santa Cruz made me who I am today. I was the first in my family to graduate from college and that has meant a great deal to me. When I was considering schools, I did not have a clear focus of what I wanted to pursue. Santa Cruz had a reputation for being an open, progressive university and it was a great opportunity for me to start as a generalist and see what I liked by taking a wide range of courses. I strongly remember a number of acting classes I pursued including one with Danny Scheie who's part of Alumni Week. I was at Santa Cruz at a time when HIV AIDS was decimating our communities and I took the first biology of AIDS course, where we were really trying to understand the science, what could be done and what progress had been made. I started to have an affinity for politics and took Dan Wirls's U.S. Politics class, which was extraordinary. Gwendolyn Mink was my politics advisor, who is a distinguished academic and author, and the daughter of the first Asian American woman in Congress, Patsy Mink, who had achieved so many milestones in gender equity.
UCSC was a place to explore and it was also a place to meet and engage with people. I would have never, in any other way, met friends from East L.A., Tulare, and Bakersfield. It was constant education, a constant seeking out, and it was an open space to explore. The Oakes College community was an incredible and unique one.
As I was looking forward to this time with you, I was thinking back to my time at Oakes. I was an N.A., we called them neighborhood assistants, during the 1989 Loma Prieta earthquake. I was a leader at that time and had to figure out how to move through a crisis. I saw the core course this year is Communicating Diversity for a Just Society. I believe my core course was similarly named, and it certainly had that impact on me. The experience at Oakes inspired me to work for social justice. It was in Dan Wirls's class where I started to learn the efficacy and importance of both the outside game of advocacy of big, important, massive change which we need–and the inside game which is the creation of legislation to enact that change. He made me think about the structures and institutions; who has a seat at the table and who has the power to make change. The environment in the mid 1980's, where a lot of that change was being made by white men, was a strong impetus to think how I could be part of engaging different voices in that space as lawmakers and as staff of lawmakers. When I left school, it became important to me to manifest diversity. I wanted to work for a woman elected official and there weren't that many in the Bay Area at that time. It was through great fortune that I started interning for Speaker Pelosi at that point.
And how did you get that first foot in the door in Nancy Pelosi's office?
I picked up the phone and I called and called and called. Sometimes that works, at least it used to work back then. I'm honored to be here tonight to be part of a celebration remembering Gabe Zimmerman, because we were both part of the congressional community at the same time. I think of him because it was in the speaker's district office where I first got my introduction to constituent service and the opportunity to learn about what you can do to connect communities, to create hope and opportunity, to fix a problem, and to make a change. I love everything about it. I loved learning what we could do to create more equality of opportunity.
I came out of Santa Cruz holding the broad notion that I wanted to do something to make the world a better place. I am astounded and befuddled by my great fortune to have received that internship and to have followed this path supporting this extraordinary lawmaker. She is the most powerful woman in American political history and she uses that power solely to make change for people who need it. I feel so fortunate to recognize that what I am doing at the moment is what I love to do. It means something not only to my children, but hopefully to many, many children as we build for a better future.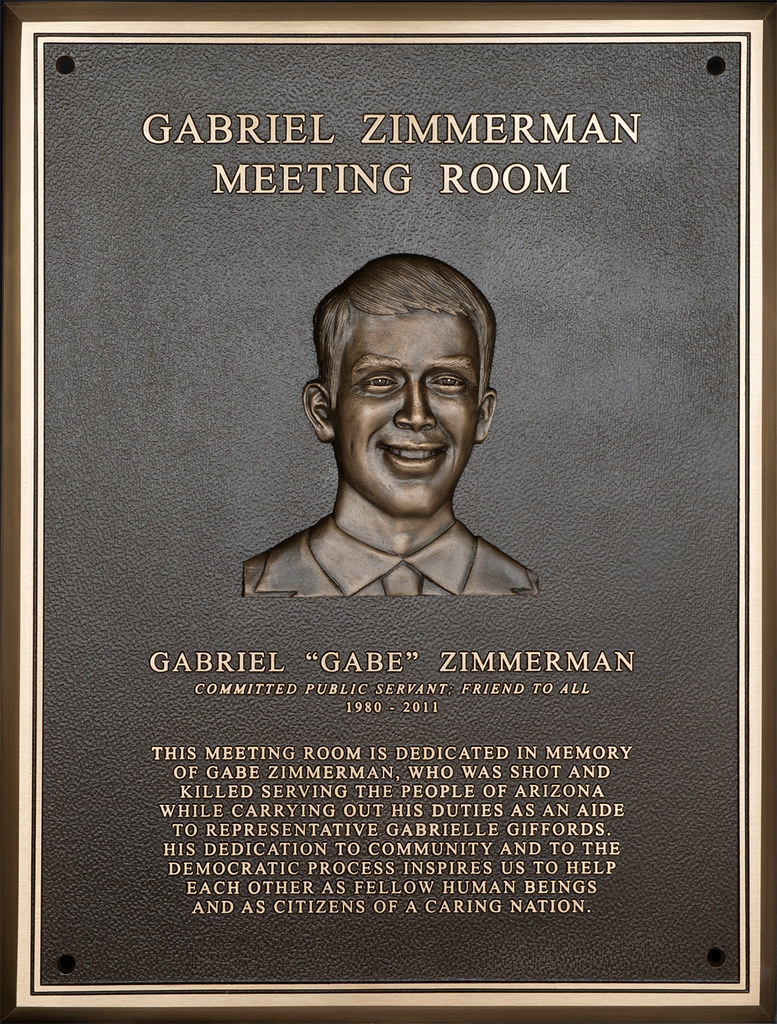 What do you do on a day to day basis? What's the job like?
It's so interesting because it changes so much. One of the things that I love so much about the job is that you walk in in the morning and you never know what is going to arise. You look at your to-do list and you don't get anything done but you get 27 other things done. I would say at its core, my job is to support the speaker in all of her efforts, to be strategic. That could be working with and coordinating staff on research, working with other members of Congress to share information, working with outside groups to understand what they're working on, working with constituents, and working with the institution. The Speaker's responsibility is both legislative and institutional. For instance, the other day I had meetings about a January 6th commission that the Speaker is trying to establish on a security supplemental spending bill related to January 6th. We were looking at the legislation on the American Jobs Plan and how we need to move that through the floor of the House. Then something came up that we didn't expect and we had to react immediately. It's being able to structure the larger purpose and then structure the day-to-day in order to allow her to do what she needs to do every day. It's never dull, not for a second.
What does that look like in your work on a day-to-day level, juggling so many different responsibilities of representing San Francisco and the county as a whole?
We have three separate offices and I've worked in all three. Our San Francisco district office works closely with constituents, although not face to face right now. We have our congressional office, where I used to be chief of staff, which works on legislation related to the district concerns and then our speaker office which is responsible for all the work that she does on behalf of the members, the caucus, and the members of the House.
The Speaker will always say, there is no voice more eloquent than that of your own constituent. She brings her San Francisco values to the House of Representatives, whether it is tactically or thinking about the way we approach a variety of issues. So many issues, whether it's LGBTQ rights, human rights, or healthcare have stemmed from her representation of California 12. She brings that with her every day, respectful of the needs of her district and her constituents, but recognizing that they are part of a greater purpose.
How does the Speaker and her team keep it up in the face of relentless cynicism, hostility and difficult circumstances in the society at large?
Because you have to, you just do. I wish I had a more eloquent answer than that, but I think that's how she is driven and that's how those of us who work for her are driven. We feel the urgency, the calling to do the work to ensure that we are creating economic opportunity for everybody and that we are fighting for racial and gender justice and ensuring that everybody has access to healthcare who needs it. This is the imperative and it's not theoretical; it's urgent. Some days are more satisfying than others, in that endeavor, but that's what it is. It's that drive to serve and to be able to achieve that. The Speaker will always say, "you have to know your why." Her why is that one in five children live in poverty and she cannot rest until we find every way to ensure that that's no longer the case. That's a pretty daunting task so we'll be here a while on that one.
Can you reflect a little bit on our male-dominated society and what have you learned about how to effectively navigate those corridors of power and make change?
Not only did I get my education in intersectional feminism at Santa Cruz, but I also got my education in collaboration; in making change and in amplifying other voices, not just your own. That has stood me in great stead throughout my entire career. I believe we have made some good progress, not enough in terms of representation in the Congress, but the way the culture has changed when the number of women has grown. At one time, women members would invest their time in the congressional caucus for women's issues, which they still do, but there was a tendency to believe that the women should be focused on whatever it is that they called the women's issues. Well, every issue is a woman's issue. Once the Speaker became speaker, she then appointed women to positions of power, including committee chairs and subcommittee chairs. It was normalized to see a woman in a position of power on the oversight committee, on the appropriations committee, and on the small business committee. Women had national security credentials and were making decisions in that realm. So the more we normalize women in these positions of power, the more people understand that this is not out of the ordinary. It's still a challenge to be a woman member of Congress, or a woman staffer in Congress as well, but there are more of us now.
We collaborate together, we mentor each other and we're excited to see more women coming up who will access that power in different ways. It has been thrilling to see this incredible group of women over the last several years. Members of Congress like Alexandria Ocasio-Cortez, whom everyone knows, and Lauren Underwood who is a former nurse and has done incredible work around healthcare. Cori Bush, a more freshman member of Congress and Nikema Williams. I have had the honor as a Californian to have known Vice President Kamala Harris; it is also thrilling to be able to see her again in this capacity. To see her, someone who is a friend, as the first woman, the first black woman, the first Asian American woman, vice president is deeply meaningful to me. There are many women with extraordinary stories and lives that were not about politics before they arrived, but they have a mission and they have a purpose. As the Speaker says, they know their why.
What advice and warnings do you have for a young person who is curious about whether they should seek a career working inside government?
You should have a passion for the work. You should be prepared for long hours and not a lot of immediate gratification. Know that you're on a path and journey to make change, although it might not happen today, but it can happen. I think that certain people are called to this. I think one of the devastating consequences of what happened in January is that I fear people think working for an elected official or a public servant is not a path that they will want to take. But I have to say it's been extraordinarily fulfilling in my experience and in my friends' experiences. I work with a couple of Santa Cruz alumni: Ricky Lee, who was also a Chief of Staff on Capitol Hill and my friend Alex Clemens, who helped found the Gabriel Zimmerman Memorial Scholarship and has worked for many elected officials in the Bay Area. It is an extraordinary experience. It is one that is gratifying, exhausting, befuddling, and frustrating all at once. I would urge anybody interested to educate themselves, to be meticulous about their work and about their word, to seek opportunities, to learn from various smart people in this space and to use their voices.
I'm so enamored of this life I can't think of a warning except that it can be very consuming. This work matters and it can be a lot of work, which is challenging. It is a space right now that cries out for a diversity of experiences and voices. I am hopeful that there are young people who are eager to learn and engage in this space.
To view the full interview, click on the video below