Public Interest Technology University Network
PIT-UN
---
Network Challenge Fund Opportunity – deadline June 1, 2021

The Network Challenge seeks to encourage new ideas, foster collaborations, and incentivize resource- and information-sharing among network members. The broad goal is to fund projects that help train a new generation of graduates who have both technological literacy and a rigorous foundation to navigate the societal, ethical, legal, policy, and equity implications of technology by offering a systematic way of studying technology as a tool for addressing social problems in the world.

Internal deadline is June 1, 2021. Applications are open to all PIs on UCSC Campus. One year project funding is available in three tranches: up to $45,000, up to $90,000 and up to $180,000. An initial campus limited submission process will select up to three projects that will be submitted to the network committee.

Internal UCSC applications can be submitted here.

For more information on the PIT-UN funding opportunity, download full RFP here and FAQs here.

To answer questions, and to discuss ideas and collaborations, we will hold a Zoom Info Session Wednesday, May 5th from 12:00 – 1:00 PM. Register here
---
PIT-UN at UC Santa Cruz
UC Santa Cruz has joined the Public Interest Technology University Network, a partnership of 36 colleges and universities dedicated to building the nascent field of public interest technology and growing a new generation of civic-minded technologists. Co-convened by the Institute for Social Transformation and CITRIS and the Banatao Institute, this initiative bridges every corner of the campus.
PIT-UN launched in 2018 by New America, the Ford Foundation, and the Hewlett Foundation. It represents a collaboration across sectors to define and build the public interest technology sector.
The overall goal for UC Santa Cruz in its first year in the network is to help integrate the diverse range of initiatives on campus related to public interest technology into a more cohesive network on campus. We are planning a series of quarterly campus workshops starting in the spring quarter with focus on 1) curriculum planning and development, 2) alumni relationships and student career development, 3) project funding and support, and 4) coordination of experiential learning opportunities.
In regards to the broader PIT-UN network, UC Santa Cruz is excited to strengthen existing collaborations, such as with UC Berkeley, while identifying opportunities for new collaborations with other network members.
Chris Benner, director of the Institute for Social Transformation, and Michael Matkin, assistant director of CITRIS and the Banatao Institute, will oversee the PIT-UN effort at UC Santa Cruz.
Two UC Santa Cruz programs win funding for Public Interest Technology
The Human Rights Investigations Lab and Everett Program at UC Santa Cruz will receive new grant funding through the Public Interest Technology University Network. Read more >>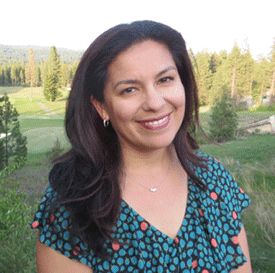 Lead PI: Sylvanna Falcón, Latin American & Latino Studies 
Human Rights Investigations Lab
We are working in the area of public interest technology to conduct open source investigations into alleged human rights abuses with non-STEM majors. Along with our partner lab at the Human Rights Center at UC Berkeley, students who have joined our labs are majority women, predominantly identifying as bilingual/multilingual, immigrant, first- generation, and/or women of color. As we teach, train, and mentor these student researchers, we are preparing women to enter career paths in journalism, law, academia, and human rights advocacy with digital verification skills that depend on the use of new technologies.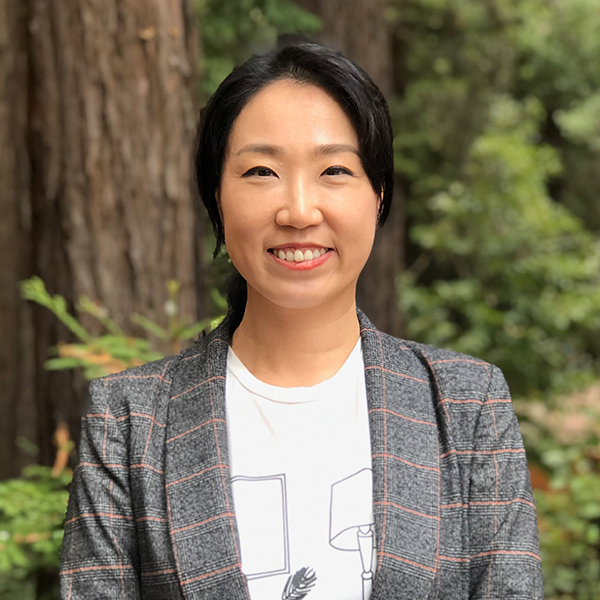 Lead PI: Juhee Kang, Sociology 
Heads, Hands and Hearts: An online resource guide for experiential learning in technology and social change
The proposed project aims to develop an online resource guide for creating experiential learning opportunities for technology and social change, with an easy to navigate set of curricula, practical how-to guides, case studies and teaching resources developed by the Everett Program at UCSC.
---
Funding Opportunities
2020 CITRIS Tech for Social Good Student Project & Event Funding – Now Closed
See the Funded Projects Here

Students can get up to $5000 for project ideas and up to $1000 for events that explore technology-focussed solutions to societal challenges. Learn more about the program at: https://citris.sites.ucsc.edu/tech-for-social-good/

Information and matchmaking sessions for students – plus staff and faculty working with students they feel would be interested – will be held via Zoom on the following dates:

Thursday, October 15th from 9:00 – 10:00 am – RSVP here
Wednesday, October 19th from 3:00 to 4:00 pm – RSVP here
Thursday, October 21st, from 12:00 – 1:00 pm – RSVP here

The info sessions will walk through the application process and also provide an opportunity for students to pitch their project and event ideas in order to connect with other students interested in working on the idea. So anyone interested in solving societal challenges, whether they have an idea or not, should attend.

Students can apply online at:

Questions: Contact Michael Matkin at mmatkin@ucsc.edu

Assistant Director of CITRIS and the Banatao Institute at UC Santa Cruz
"Technology is driving a lot of our inequality, and a focused, high-level effort to be sure technology is used for social good is a really timely thing."

Chris Benner, a professor of sociology and environmental studies, and one of the faculty members who took the lead on the campus's application
For information on joining the collaborative, please contact Chris Benner cbenner@ucsc.edu.