This coming year will mark the 50th spring since Ken Norris started the first natural history field course at UC Santa Cruz. To commemorate this remarkable milestone, the Norris Center is planning a series of events this year: 50 Years of Wonder, Celebrating the First Half Century of Natural History at UC Santa Cruz. This is the second of four events. These events will culminate in a large in-person gathering on June 3–5, 2022.
Come spend time with your peers, local alumni, and community members for an afternoon of Natural History exploration in the Arboretum. Featuring a keynote speech by Environmental Studies Assistant Professor Dr. Natalia Ocampo-Peñuela. Light snacks will be provided.
This event is co-sponsored by the Norris Center for Natural History, the Institute for Social Transformation, Rachel Carson College, and John Lewis College.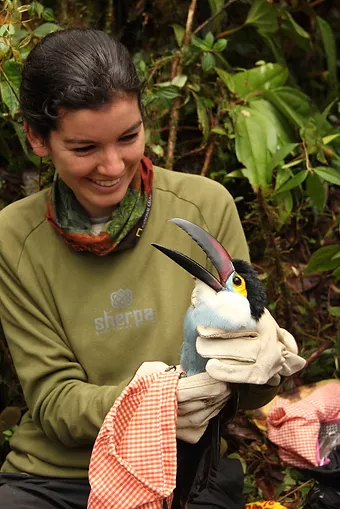 Dr. Natalia Ocampo-Peñuela
Assistant Professor of Environmental Studies
Dr. Ocampo-Peñuela is an Assistant Professor of Field Conservation Ecology in the Environmental Studies Department at the University of California Santa Cruz. The research group Dr. Ocampo-Peñuela leads focuses on several aspects of Conservation Ecology such as spatial modelling, urban conservation, biodiversity hotspots, birds, ecosystem services, animal tracking, among others.
Her biggest passion in life is birds, and she spends her research and leisure time studying and enjoying them. She was born in Colombia and have focused most of her research on this amazing biodiversity hotspot. Learn more about Dr. Ocampo-Peñuela and her work on her website.