October 14, 2021
@
7:00 pm
The keynote Plenary of the Media and Society Lecture Series at Kresge College is here! This event features San Francisco Poet Laureate Tongo Eisen-Martin, in conversation with Kresge faculty, including novelist-poet Daniel Pearce UCSC Writing Program) and Associate Professor Anjuli Verma (Politics / Legal Studies); they will discuss language and media in the history of slavery and policing, and will including readings of Eisen-Martin's newest works.
The event is co-sponsored by University Library, the Humanities Institute, andCritical Race and Ethnic Studies.
---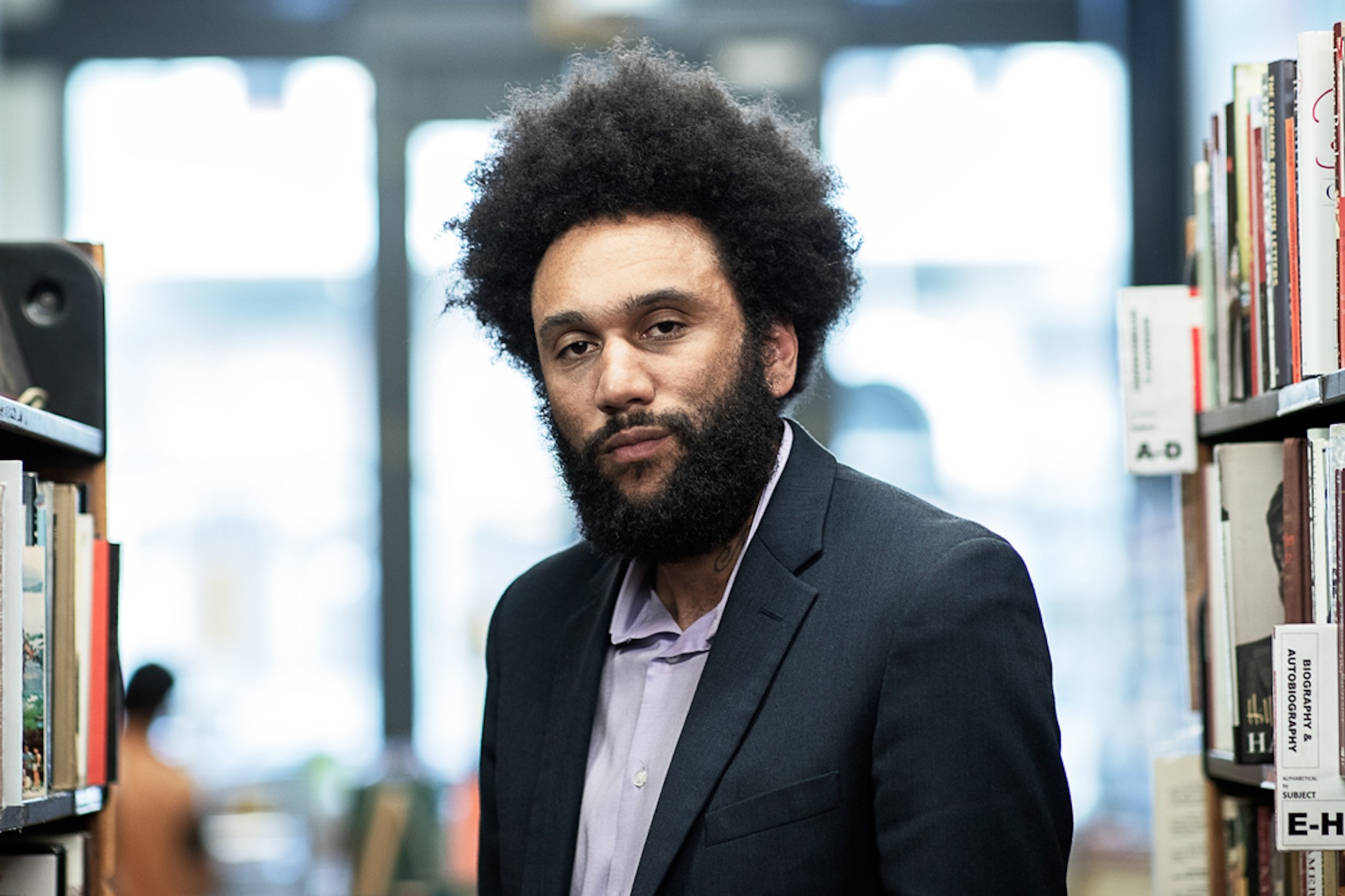 Tongo Eisen-Martin
American Book Award winning Tongo Eisen-Martin (MA, Columbia University; Poet Laureate of San Francisco) combines incisive poetic vision with practical activism, confronting problems of justice in sound, word, and dialogue. Eisen-Martin's poetry and education work to build conscientious and intellectual energy for prison-abolition and police-defunding movements by exposing criminal justice inequity, mass incarceration, and police atrocities, including the extrajudicial killing of Black people. His someone's dead already (Bootstrap Press, 2015) was nominated for a California Book Award; and Heaven Is All Goodbyes (City Lights, 2017) earned him accolades, including a shortlisting for the 2018 Griffin International Poetry Prize.
From the Poetry Foundation: Griffin Prize judges cited Eisen-Martin's as work that "moves between trenchant political critique and dreamlike association, demonstrating how, in the right hands, one mode might energize the other—keeping alternative orders of meaning alive in the face of radical injustice … His poems are places where discourses and vernaculars collide and recombine into new configurations capable of expressing outrage and sorrow and love."